Engcon mini-excavator sorting grab for 1.5- to 3-tonne machines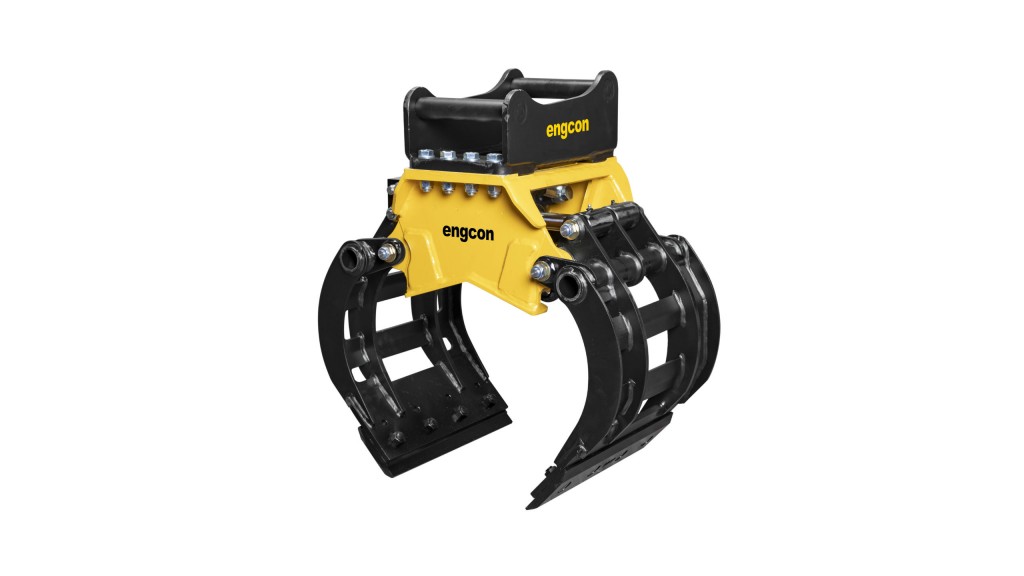 Engcon has introduced a new attachment, the SK02 mini sorting grab.
The new attachment weighs 109 kg (240 pounds), making it ideal for small excavators in the 1.5 to 3 tonne range (under 6,600 pounds). The SK02 has a width of 400 mm (15.7 inches) and a maximum grab strength of 5.7 kN (281 lb/force).
Like most of Engcon's hydraulic tools, the gate/bracket is attached via screws, and thus easily adapted to the attachment type of the excavator carrier. The SK02 also has screwed cutting blades, is prepared for digging teeth, and can be delivered with sealed/tight sides for use as a clamshell bucket.
In recent years, Engcon has invested heavily in expanding its accessories inventory and today is one of the major players in the development and production of tools for excavators up to 33 tons.
"We are committed to providing the best, most demanding tools that can be attached to a tiltrotator. Our new sorting grab responds to customers' needs," says Johan Johansson, design engineer at Engcon.