Mack Trucks boosting fleet safety with pre-wire options for Lytx DriveCam
TerraPro, LR and Granite among models available with integrated camera-based safety and driver training technology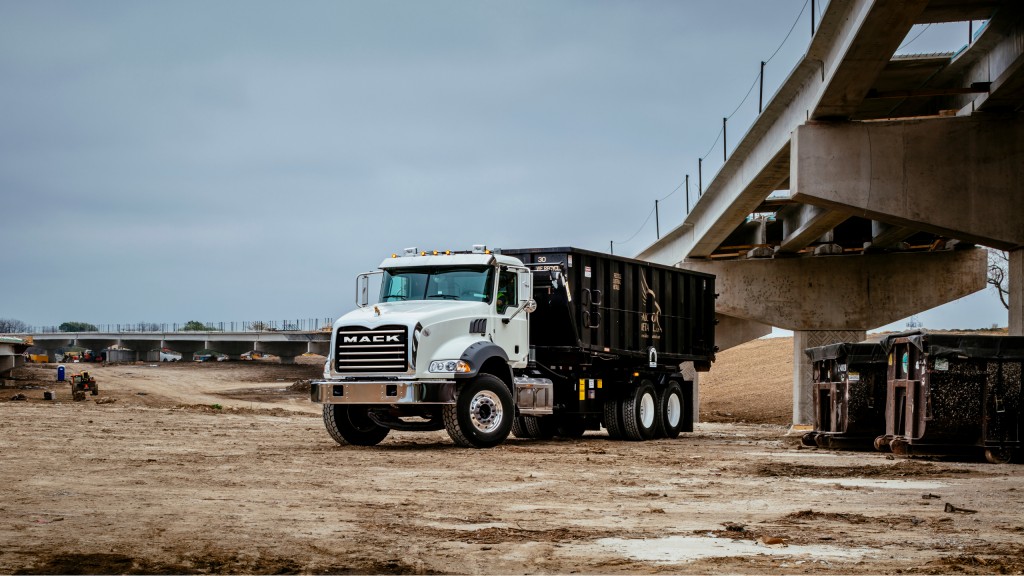 Refuse and recycling trucks are some of the busiest big vehicles on the road, and spend most of their time navigating streets that are filled with other vehicles, as well as pedestrians and other potentially dangerous obstacles. To protect their drivers and trucks from potential harm, fleet managers are increasingly turning to camera systems that can provide views of both the drivers themselves and the roadway around them, offering multiple ways to improve safety.
Mack Trucks has recognized the benefits of such systems and recently announced a collaboration agreement with Lytx, a California-based manufacturer of cameras and software solutions. This has led to the offering of a pre-wire option for Lytx camera equipment on Mack LR, TerraPro and Granite models for the refuse and recycling industry.
Connectivity and telematics are key areas that Mack has fully embraced in recent years, so bringing a safety tool like the Lytx offerings makes sense, according to Curtis Dorwart, Mack refuse product manager.
"Mack has been an industry leader in bringing those sorts of features to the entire industry," Dorwart said during a recent ride-and-drive event. "Beyond just analytics, beyond just ELD, we also can do things regarding prognostics, be able to predict and monitor a truck when it's driving down a road. And if there's a problem, we'll fix it.
"And there's a big component of safety in that as well. That safety component, and how we're enhancing safety with all of our connected services, includes bringing in Lytx pre-wired."
The pre-wire offering means that customers who want to include Lytx in their truck can do so with ease.
Adding a camera "without having to do any additional wiring, getting to the dashboard, and causing potential problems down the road . . . leaving it as simple and upfit-ready as possible" is the goal, Dorwart said.
When a customer installs the Lytx DriveCam system in their truck, they gain the opportunity to review any risky occurrences that may happen while their driver is on the road. Kristin Costas, Lytx director, product development, said the system captures exception-based video that gives insight on what happened ahead of - and inside - the truck at the time of that particular incident.
Sensors in the Lytx device, mounted in the truck cab, trigger when something like sudden braking or acceleration occur, Costas described.
"If there's a lane departure warning or forward collision warning, we'll capture 12 seconds of video, and then we review that video to identify behaviours that are happening," Costas said. "So, whether the driver is wearing their seatbelt, for example, or whether they have proper following distance - all of that is delivered to the customer in a package that allows them to have a really meaningful conversation through our coaching workflow.
"Through telematics data, you can get some insight about G-forces happening during cornering or braking, and all of that is interesting. But without really knowing what's happening inside the cab, it's hard to manage what the driver is doing."
Costas added that incidents captured by Lytx DriveCam can include everything from sudden stops to lane change issues, and each incident that is identified as problematic is presented to the customer through the Lytx interface. One example shown to media at the recent ride-and-drive event featured an outside view of a truck approaching an intersection, then having to slam on the brakes and evade cars stopped at a light. The cab view is shown next to the outside view, and showed the driver texting prior to the sudden stop.
Managers can interact with the data presented by Lytx and use it to coach drivers on improving their on-road behaviours, based on the information collected during the video review.
"Our customers don't have a lot of time to sit in front of computers all day and watch videos, so we're really trying to boil down, identify behaviours that are happening in and outside the cab, and also identify risky events that allow our customers to have meaningful conversations with drivers to change their behaviour," said Costas.
Focused on the road - and the driver
The added driver training opportunities that come with Lytx DriveCam are valuable for fleet managers, but the largest benefit of the system is its focus on both the road and the driver. The proliferation of cameras to the side and rear of trucks, and the potential for use of that video in even more situations, has been on Lytx's radar for some time. The company's Video Services solution is one way to take advantage of that broader video view.
"Video Services is all about allowing fleets to have more visibility - to take video beyond safety. What we've done is enabled our devices to have continuous recording on the road safety view, so while the vehicle is moving and on the road we are constantly recording, and then the fleet can go in and grab video from any point in time," explained Costas.
Video Services can be used for everything from insurance claims to confirmation of delivery, depending on the customer's needs. Pilot projects are currently underway in both the waste/recycling and construction sectors, said Dave Riordan, Lytx executive vice president and chief client officer.
"One trial is with a recycling group in Penticton, B.C., looking for recycling compliance and waste stream contamination," he explained. "They have a camera in the hopper when a recycling bin is deposited . . . the driver already has the ability to monitor what's going into the hopper, but this gives him the ability to say 'oh, that's a TV' or 'that's a car battery,' to recognize there's something that shouldn't be in the waste stream and be able to record that time instance in the vehicle."
Lytx curates the video received from each truck equipped with Video Services and makes it available for owners who are looking to view a specific point in time. This includes, for example, the time at which a customer was supposed to put out recycling containers, or the time when a delivery was to be made in the case of a late delivery complaint.
"We are always looking at capturing video and assigning it to a workflow - sometimes it's safety oriented, sometimes it's compliance and prevention," Riordan said. "We see our role as curating the video so that customers aren't getting a bunch of noise and placing it in an efficient process within a workflow." RPN
This article was originally published in the September, 2018 edition of Recycling Product News, Volume 26, Number 8.
Related Articles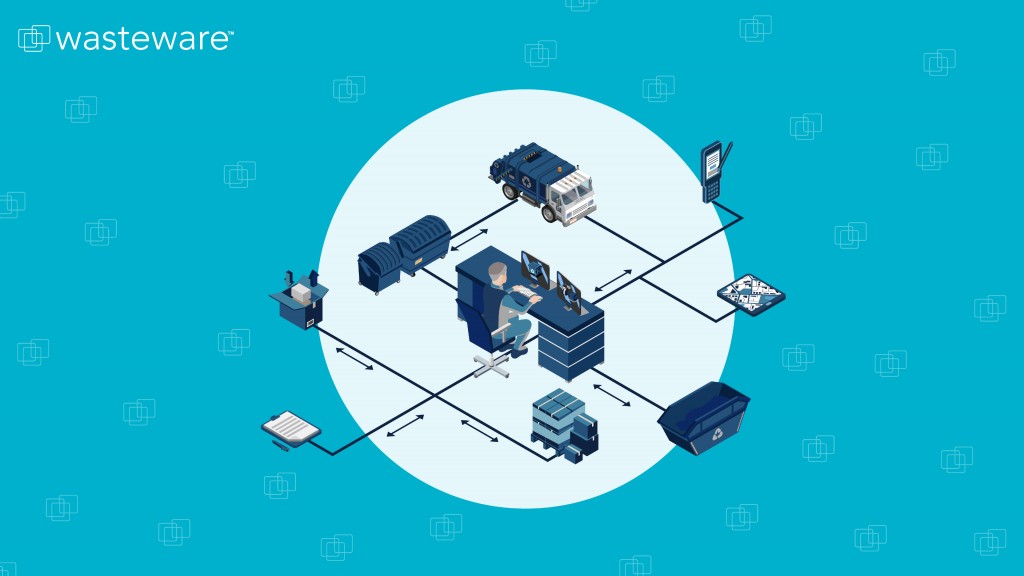 Wastequip adds two-way communication and GPS tracking to its cloud-based software