​New Goodyear Waste Haul Retread offers long miles to removal and enhanced traction
Endurance WHD is part of Goodyear's Total Solution for waste haul fleets and newest addition to portfolio of waste haul products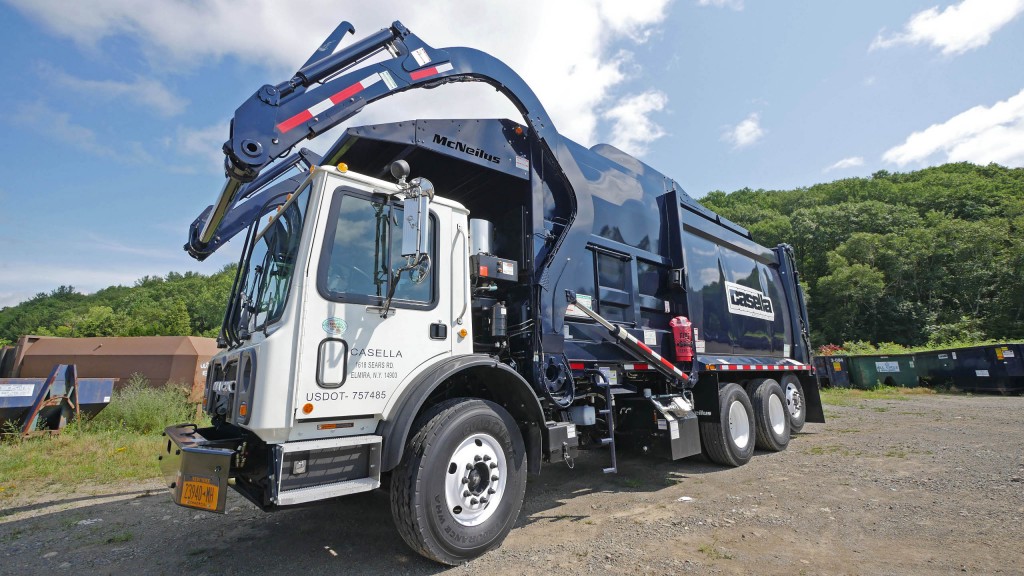 Waste haul fleets that want to optimize their tire investment through retreading have a new option with the Goodyear Endurance WHD.

Engineered to provide enhanced traction while offering long miles to removal, the Goodyear Endurance WHD is part of Goodyear's Total Solution of trusted products, reliable services and fleet management tools, delivered by a nationwide network.
"Waste haul fleets are avid users of retreads due to the often-severe conditions faced by waste haul vehicles," said Dustin Lancy, marketing manager. "We are excited to add the Endurance WHD to our portfolio of waste haul retread products, which includes the Goodyear Endurance WHA retread, our complement retread product for the Goodyear Endurance WHA new waste haul tire."
Features of the Goodyear Endurance WHD, which has been designed for the drive position, include:
• A dual-layer tread compound for slow tread wear and low rolling resistance;
• Deep, 32/32-inch tread depth to offer enhanced miles to removal;
• Self-cleaning grooves to help evacuate mud and snow.
"Tires represent a significant investment for waste haul fleets," said Lancy. "Designed for excellent miles to removal and fuel efficiency - and offering enhanced traction and other benefits - the new Goodyear Endurance WHD retread helps waste haul fleets optimize their tire assets."
The Goodyear Endurance WHD is available in the following widths: 8.5 inches (215 mm); nine inches (230 mm); 9-7/8 inches (250 mm); and 10-5/8 inches (270 mm.) Waste haul tires like the Goodyear Endurance WHA can be retreaded at any Goodyear Authorized Retreader across the North American network of Goodyear Commercial Tire & Service Centers (CTSC) and independent, authorized Goodyear commercial tire dealers.
"Our CTSC retread centers and authorized retreaders have the experience and know-how to help waste haul fleets get the most out of their casings," said Lancy. "We believe the new Endurance WHD retread will provide outstanding performance and low operating costs for waste haul fleets."
Goodyear's Total Solution for waste haul fleets also includes 24/7 Goodyear-Fleet HQ Emergency Roadside Service, which helps get waste haul trucks that have been immobilized by road hazards up and running.
"In addition to emergency road service and traditional waste haul tires and retread products, Goodyear also offers a number of off-the-road tires designed for equipment used at landfills, waste transfer stations, recycling centers and other facilities," said Lancy.
Related Articles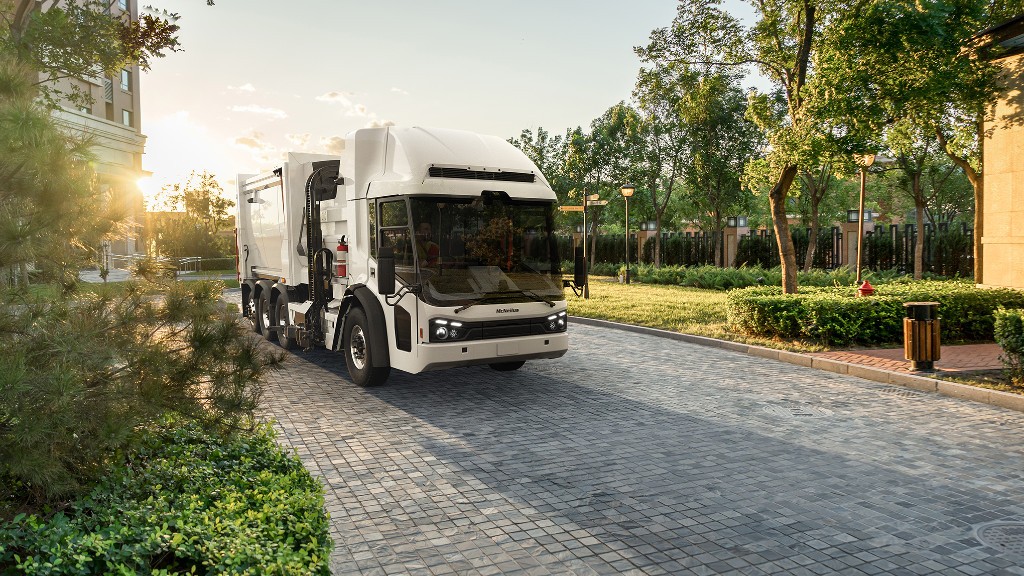 McNeilus to build 50 fully integrated electric collection vehicles for Republic Services