TerraCycle and Hain Celestial Partner to award leading used packaging collector
Boston Terrier Rescue Canada wins national recycling contest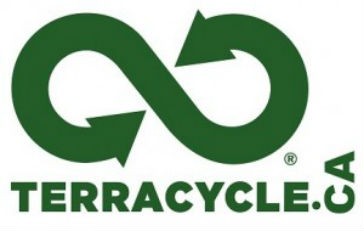 Boston Terrier Rescue Canada has won a new bench made from recycled plastics through this year's "Recycling Revolution" collection contest, courtesy of Hain Celestial, one of Canada's largest producers of organic and natural food products, and Toronto-based recycling company TerraCycle Canada. Boston Terrier Rescue Canada collected the most pieces of flexible food packaging waste during the contest period to win the recycled bench, as well as $300 in TerraCycle points that are redeemable for cash payment to their organization.
"Boston Terrier Rescue Canada (BTRC) loves collecting items for Terracycle Canada's various recycling programs!" said Patti Johnson, volunteer with Boston Terrier Rescue Canada. "Since our volunteers are spread across Canada, this type of fundraiser - which we have dubbed "Recycle for Rescue" - allows them to participate no matter where they live. It's an awesome bonus that we get to help the environment while raising funds for BTRC."
The Hain Celestial "Recycling Revolution" contest launched in April 2018 for organizations, families and individuals throughout Canada participating in any of the five free recycling programs offered by Hain Celestial and TerraCycle. During the contest window, participants competed by collecting:
• Earth's Best® baby food pouches,
• Europe's Best® frozen fruit and frozen vegetable plastic packaging,
• Terra®, Sensible Portions® and Garden of Eatin'® snack bags,
• Tilda® rice bags and pouches, and/or
• Yves Veggie Cuisine® flexible plastic packaging and pouches
Launched in 2017, the five Hain Celestial programs are an ongoing activity, open to any individual, family, school or community group. For each piece of waste sent in using a pre-paid shipping label, participants earn points that can be translated into charitable prizes or cash donations to the school or charity of their choice. To learn more about the program, please visit http://www.terracycle.ca/en-CA/brigades.
The Hain-Celestial Group is a leading organic and natural products company with operations in North America, Europe and India. Hain-Celestial Canada participates in many natural categories with well-known brands that include Europe's Best, Yves Veggie Cuisine, Celestial Seasonings, Live Clean, Earth's Best, Terra, Sensible Portions, MaraNatha, Casbah, Spectrum, Dream, The Greek Gods, Imagine, Tilda, JASON, Avalon Organics and Alba Botanica. For more information, visit www.hain-celestial.ca.

TerraCycle Canada, a Progressive Waste Solutions partner, takes difficult-to-recycle packaging and turns it into a variety of raw materials that are sold to manufacturers to produce new products. Founded in 2001, TerraCycle is the world leader in the collection and reuse of non-recyclable post-consumer waste. In 21 countries, the waste is collected through programs that donate money to schools and charities. To learn more, visit www.terracycle.ca.