SWANA announces new technical policy for measuring recycling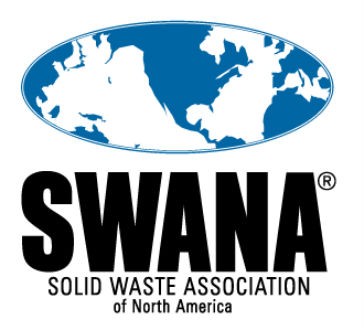 The Solid Waste Association of North America's (SWANA) International Board unanimously approved a new technical policy citing the need for entities to measure recycling progress and encouraging the development of a consistent methodology.
Although the historic measure for recycling has been weight-based, SWANA is encouraging the ongoing evaluation of different metrics, to gain a wholistic and better view of the domestic recycling process.
"As organizations throughout the United States begin utilizing the identified weight-based standard within the new technical policy, staff members will be able to review and determine how their programs compare to others at a clear and concise baseline starting point," said Robert Smouse, Assistant Director of Solid Waste for the City of Fort Worth, Texas and now current Director of SWANA's Planning and Management Technical Division. "In addition, organizations can convert and interpret their recycling weights into additional beneficial attributes, such as economic influences, environment contributions, greenhouse gas generation, lifecycle impacts and energy comparisons."
With increased quality requirements for recyclables in the wake of China's waste import restrictions, some material in a limited number of states is temporarily being disposed in landfills. This is leading many industry leaders to take a fresh look at local recycling programs and requirements, including how we measure such programs. This issue was discussed at the MRF Summit that took place at WASTECON 2018 in Nashville.
"Adoption of this policy represents the culmination of a collaborative, four-year process among a wide range of stakeholders," said Scott Pasternak, Senior Project Manager at Burns & McDonnell, who led efforts to develop the policy as Director of SWANA's Planning and Management Technical Division. "A uniform recycling measurement standard is a great benefit to all in the solid waste and recycling industry."