Galbreath launches SLCH-X Loaded Container Handler with hydraulically adjustable fork assembly
Unique option offers users unparalleled versatility, safety and efficiency for haulers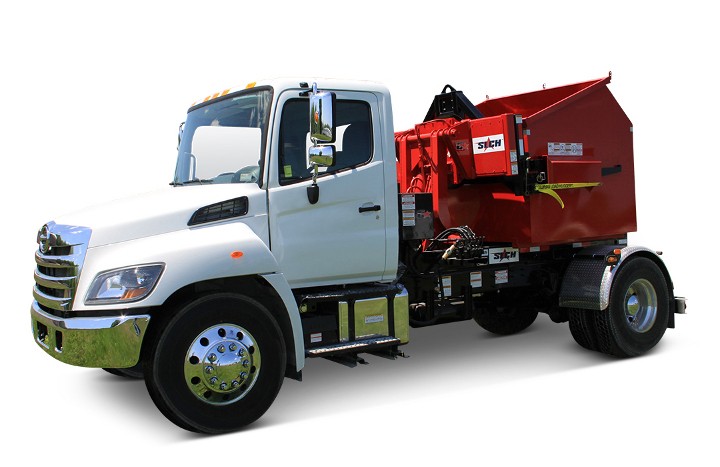 Galbreath recently launched the SLCH-X series of loaded container handler with hydraulically adjustable fork assembly. According to Galbreath, part of Wastequip, the new SLCH-93X and SLCH-113X models offer all the durability and performance Galbreath handlers are known for with added versatility and capability.

Designed with the user needs in mind, the new adjustable fork models enable users to easily handle and haul containers, including front-end and rear-end loaders (up to 10 cubic yards), with wide variations in pocket and trunnion bar heights. With 24" of cylinder stroke, these models will pick up and transport up to 8,000 lb. containers that have fork pocket heights (FEL - front-end load) ranging from 17" up to 44 1/2" and rear-end load (REL) containers with trunnion bars from 45" to 49" from the ground. This ensures that the hoist is in its fully down (transport) position while also maintaining a container that sits level on the frame rails.

While the SLCH-X models are intended primarily for large and small waste and recyclables handling companies that have contracts with small businesses or restaurants, their versatility and compatibility with other types of equipment, including salt spreaders, lends itself to other applications, increasing revenue opportunities for haulers. Since trucks are often called upon to pick up and dump FELs and RELs, the new model also helps drive cost savings and sustainability by giving haulers a means to easily transport containers to their intended locations without tying up their bigger, less fuel-efficient trucks.
Company info
Related products