Terracycle Canada celebrates 100 million cigarette butts recycled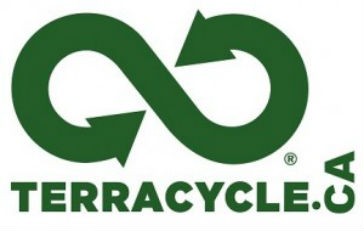 Recycling company TerraCycle has reached a major milestone, collecting a total of 100 million cigarette butts through the Cigarette Waste Recycling Program, a free recycling program that diverts used butts from landfills. As Canada's most pervasive form of litter, cigarette butts plague streets and waterways across the country.

Contrary to popular belief, cigarette butts are non-biodegradable, containing plastic filters made from cellulose acetate, which can take an average of 10-15 years to break down. Not only unattractive, cigarette litter contains toxic chemicals that can leak into the surrounding environment. In a single day, A Greener Future's2018 Butt Blitz clean-up event recovered over 220,000 cigarette butts across Canada, and worldwide, a total of 4.5 trillion cigarettes are littered each year.

The Cigarette Waste Recycling Program began in 2012 and introduced a practical solution to eliminating cigarette litter by recycling collected butts into industrial plastic products. In 2013, the program expanded from Toronto to Vancouver, expanded to Montreal in 2016, and now has over 2,800 collection locations across the country.

"The Cigarette Waste Recycling Program started as a small collection in Toronto and is now an extremely successful international program," said TerraCycle CEO, Tom Szaky. "We thank all participants and the general public for supporting the cause and allowing the program to surpass such an impressive milestone."

TerraCycle Canada was the first division in the company's history to launch the Cigarette Waste Recycling Program. The 100 million cigarette butts diverted from streets, landfills and oceans (more than 34 tons) since 2012 is approximately the weight of 25 beluga whales. The waste collected through this program is recycled into a variety of industrial products, such as plastic lumber, and any remaining tobacco and paper is recycled as compost.
To incentivize collections, the program credits participants with 100 points per pound of waste recycled, the equivalent of $1. Collectors can redeem these points as charity gifts or convert them to a cash donation for a nonprofit of their choice. In total, the program has raised over $75,000 for various charities across Canada.