WENDT announces exclusive strategic partnership with MOROS Industrias Hidraulicas SA
New partnership to bring MOROS shears and balers to United States, Canada and Mexico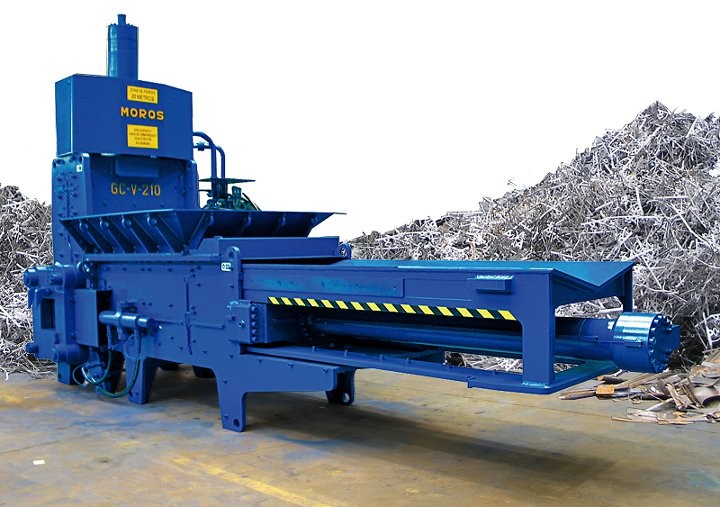 WENDT CORPORATION, a leading manufacturer and systems integrator of automobile shredding and non-ferrous separation equipment, today announced that it has entered into a strategic partnership with MOROS Industrias Hidraulicas SA, a Spanish manufacturer of high-quality and robust machinery for the ferrous and non-ferrous scrap metal recycling industry. The exclusive partnership will allow the Zargoza, Spain-based MOROS to offer their shears and balers to the North American marketplace, through the WENDT sales and service platform. The agreement will extend to the United States, Canada and Mexico.

The strategic partnership will leverage MOROS' 60 years of experience and complementary products to help expand and improve WENDT's comprehensive product portfolio and premium solutions offered to the scrap metal recycling industry. "The value proposition to our existing and potential customers is to offer high quality pieces of equipment for baling and shearing applications," said Manuel San Sebastian, WENDT International Sales Manager. "WENDT's strengths in sales engineering and integration as well as support for parts and service domestically will offer our customers additional value."
The partnership between WENDT and MOROS came to fruition after President Tom Wendt, Sales Director Scott Edwards and Parts & Service Manager Nick Edbauer visited MOROS' manufacturing facility. In conjunction with final discussions on the agreement made by the two companies, WENDT representatives were able to better understand MOROS' manufacturing capabilities, which includes strong technical support that will allow WENDT to fully assist North American customers.
"In touring the MOROS facility I was able to witness firsthand their robust machinery designs and well-integrated controls. I fully expect this equipment to be extremely reliable, and MOROS has a strong track record to support that," said Nick Edbauer. "When our customers do require support, these machines are remote support friendly, with many monitored sensors in all the right places, as well as topnotch MOROS documentation and support staff."
While WENDT will offer the full product line from MOROS, sales efforts will focus on two of the most successful products worldwide from the Spanish manufacturer:
• Three Ram Balers (high density & high production requirements for different scrap metal applications);
• Robust Stationary Shears (from 500 shearing force ton and up.)
"The MOROS team is excited about this new partnership and we all trust it is going be successful for both companies," said Miguel Clavel, MOROS President. "There is a great and long-standing relationship between both companies that has now resulted in this agreement to provide high quality scrap machinery in this demanding market. At MOROS we already had excellent products, but we have now found an excellent partner in the North American region. WENDT has the staff, knowledge and the structure to explain all the technical advantages of MOROS machines and to provide a superb aftersales support."
Company info
2555 Walden Avenue
Buffalo, NY
US, 14225-4737

Read more
Polígono Malpica, Calle E, 54-55
(P.O: BOX) 662, 50080
Zaragoza,
ES, 50016

Website:
moros.com/en
Read more