A&W initiative to remove 82 million plastic straws from waste stream yearly
Paper straws will be introduced at restaurants across Canada by the end of 2018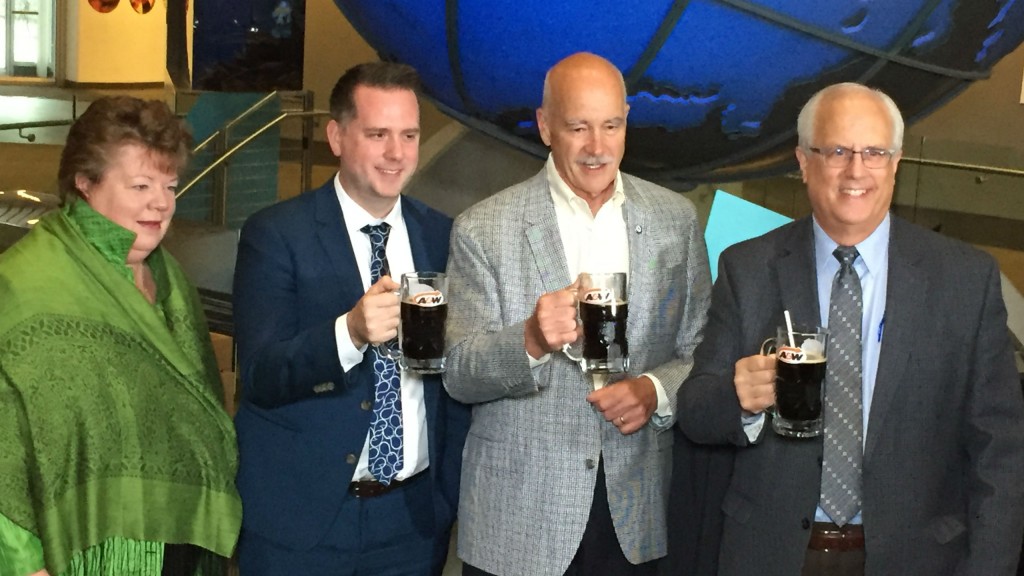 A&W Canada has celebrated World Oceans Day 2018 by announcing it will remove plastic straws from its restaurants and instead offer its customers paper straws by the end of the year.
The effort across A&W's 925 restaurants across the country means some 82 million plastic straws will be removed from the waste stream in Canada each year, a move intended to help reduce the amount of plastic waste that winds up in the environment.
"A&W is committed, by the end of this year, to eliminate plastic straws from our business," said Tyler Pronyk, A&W Canada's Director of Distribution, Equipment & Packaging, during an event held at the Vancouver Aquarium.
Paper straws, which have been around in some form since the late 1800s, have become a better option thanks to improving technology; the ones A&W will switch to are compostable and sourced sustainably from within North America, Pronyk said.
The straws will last two to three hours in a drink, Pronyk said, and will break down within three to six months in a landfill setting.
A&W is the first restaurant in North America to switch to paper straws; the company has been a stalwart supporter of waste reduction, however - its tradition of serving drinks in glass mugs removes around 45 million paper cups from landfills yearly, and the use of ceramic plates and reusable cutlery in its restaurants has removed even more waste over time.
Richmond Mayor Malcolm Brodie, chair of the National Zero Waste Council, said A&W is taking the lead in removing harmful and potentially dangerous material from the waste stream.
"Plastic straws may seem small, but when we hear Tyler talk about 82 million of them, that's significant," Brodie said. "Paper straws can be put into organics bins and be used as part of good quality compost."
Pronyk said the company is currently focused on the paper straw initiative, but that it is always considering what else it might do to improve its environmental footprint.
"Eliminating plastic straws is another big step for us," he said. "As we learn more about new tools and sustainable practices, we look forward to more improvements ahead."