SMR is maintaining continuous growth through investment in LiuGong equipment
LiuGong loaders and excavators are getting the job done for SMR's Quebec-based scrap operation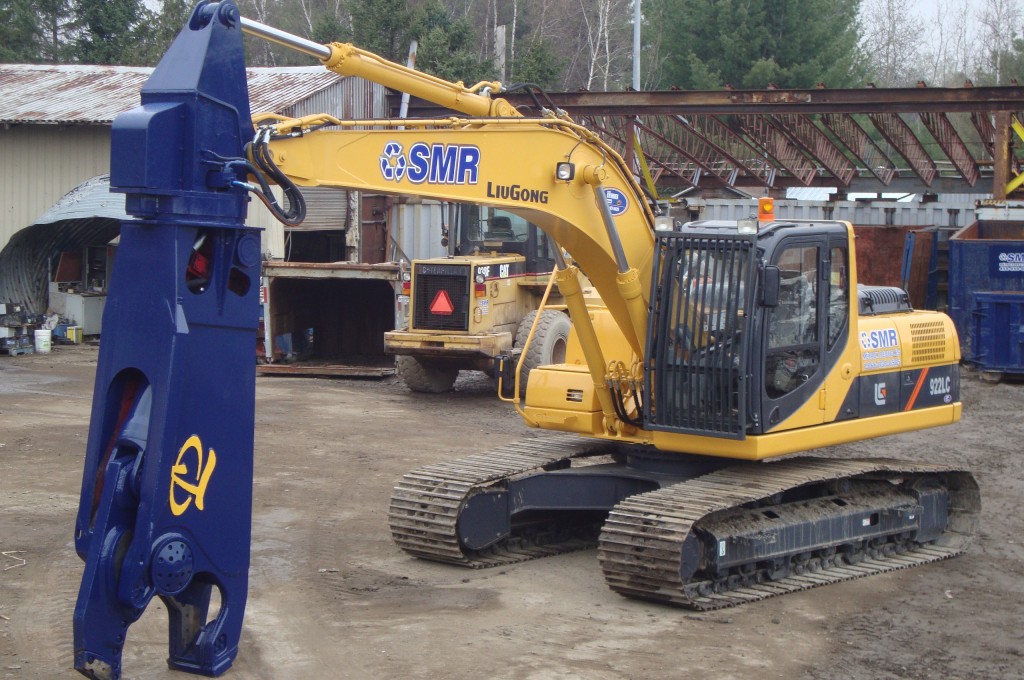 In spite of the burgeoning overall demand for recycled metals, a recycling market can reward scrap yards one year and punish them severely the next. Yet Société des Métaux Recyclés (SMR) has been able to thrive in times so lean that profitability was difficult, even for their yards with annual business totalling billions of dollars.
"Certainly, we remember the economic downturn of 2008 very well," says SMR founder and president Massimo M. Di Menna. "But 2015 was actually much worse."
In 2015, a slump in scrap metal demand worldwide created a global surplus. Prices plummeted. By year's end, some mills were paying less than half for ferrous metals that had been increasingly precious commodities at the year's beginning. Nonferrous metals - copper, nickel and zinc - were worth a fraction of their value compared to the year before.
SMR, however, has continued to invest and grow through market downturns. The company today reports annual revenues of up to $25 million.
Balanced operating principles
Di Menna established SMR in Terrebonne, near Montreal, Quebec, in 2001, serving customers throughout northeastern Canada. Its consistent market performance and ability to stand strong when a bull market forces other scrap yards to close or consolidate is the result of balanced operating principles, Di Menna says.
The first principle involves maintaining SMR's strength as an independently successful operation.
"We have done all this completely on our own," Di Menna says. "We had no outside investors, not when we started and never since then."
The second balanced operating principle for SMR is interdependent cooperation. The company's strength on its own makes it a valued player in joint ventures and partnering with other yards. To those alliances SMR brings a 50-person workforce and a steadily growing equipment fleet of haul trucks, flatbeds and skid steers, as well as a fleet of mechanized demolition and scrapping rigs.
Ten of the latter category of machines are LiuGong wheel loaders and excavators. The excavators are fitted with breakers, grapples and metal-cutting shears.
A relationship with LiuGong
SMR's preference for LiuGong North America machinery is another sign of its hallmark independence, according to Di Menna. The company was one of the first in Canada to embrace the China-based brand.
When Di Menna launched SMR on his own in 2001, he had only a single, rented truck. He went from one industrial facility to another, showing them how his recycling service could add value to their operations.
"Scrap metal is not waste," Di Menna says. "It's revenue, it's money."
Within a couple years, he was buying his own machines, employees and his own scrap bins with the company logo on them to set out for his customers.
Di Menna bought his first LiuGong machine from Terrebonne-based Groupe Gymdex Inc., Canada's first and largest distributor of LiuGong equipment. Sales rep Yannick Charbonneau says he brought the LiuGong product line to Canada after seeing it firsthand at the 2008 CONEXPO show in Las Vegas. Although LiuGong is a global leader in wheel loader sales and manufacturing and Charbonneau says he believes them to be the best-made machines available worldwide, he says it was difficult to introduce a new brand to the already well-established Canadian market.
After customers began renting Gymdex's LiuGong 842 Z-bar wheel loader, he says word quickly spread about its low fuel consumption, ease of serviceability and comfortable operating environment. The first year Gymdex sold two. By 2011, Charbonneau was selling 20 a year.
Di Menna bought his first LiuGong 922 excavator on Charbonneau's recommendation. "I trust Yannick," he says. "I have known him for many years. I cannot say enough about Gymdex and the customer service they offer."
Today SMR operates from two Terrebonne properties a half-kilometre apart and has offices in Alberta. The company not only continues to add to its LiuGong fleet but recommends the brand to the yards it partners with. The most recent acquisition is a LiuGong E-series 922 excavator that SMR purchased in January 2017.
This medium-sized carrier is designed specifically for the North American market and combines the precision of electronic control with the low-fuel consumption and Tier 4 Final emissions compliance of its 6.5-litre Cummins QSB6.7 diesel engine.
"The first machines we sold were Tier 3 models," Charbonneau says. "The customers really liked them. They were more comfortable and much easier to maintain than other models they had been used to from other manufacturers."
The new Tier 4 models, he says, also compare better over other brands, are easier to service and repair, and parts availability is not a problem. "We have a good relationship with Houston," Charbonneau adds, referring to LiuGong North America's U.S. headquarters.
Getting the job done
The new 922E excavator mounted with a LaBounty shear was one of the pieces of equipment SMR used to complete a $5-million job dismantling a Nova Scotia paper mill. Di Menna says the same rig has been used on numerous projects throughout SMR's widespread service area.
"We have eight excavators in our fleet mounted with shears, cutters and grapples, and one with a breaker. We move our equipment all over the east and far north. The new LiuGong rig works well in any climate, whatever weather we put it in. The performance is very good, it's dependable, and the E series is even more comfortable than earlier models."
One of the key features SMR operators like about the E series rig is its ROPS-certified, ergonomically designed cab offering them greater visibility, expansive leg room, a new multi-function LCD monitor, automatic air conditioner and large storage space. It's designed to be one of the most comfortable working environments available to operators in the North American market, with features including a fine-tuned joystick control, a standard rearview backup camera, and improved hydraulics.
"Honestly, the new E series is just better," Di Menna says. "It's faster, more precise."
SMR is far from done growing. Demand for valuable, recycled materials continues to rise, Di Menna says. "People have woken up to its value. Every year, more and more people are looking to 'green' resources. Scrap steel and nonferrous metals like copper and brass are more and more important to society. Scrap metal is 'green'. And we are a green operation."
Over the next few years, SMR is planning a major expansion, and the plan is to add more Tier 4 Final LiuGong machines to its fleet.
"We've been approached by others," continues Di Menna. "I just tell them, 'You cost too much.' I have a reliable, capable machine with good service at a good price point. Why would I switch? And it's why I have been recommending LiuGong to my friends and those I work with in the industry."

"I started this business as just one man. I had no investors, no partners. And now SMR is doing $25 million a year and we are still growing. We are going to take it to the next level in the very near future."
This article was submitted on behalf of LiuGong North America, and was published in this format in the May/June edition of Recycling Product News, Volume 26, Number 4.
Related Articles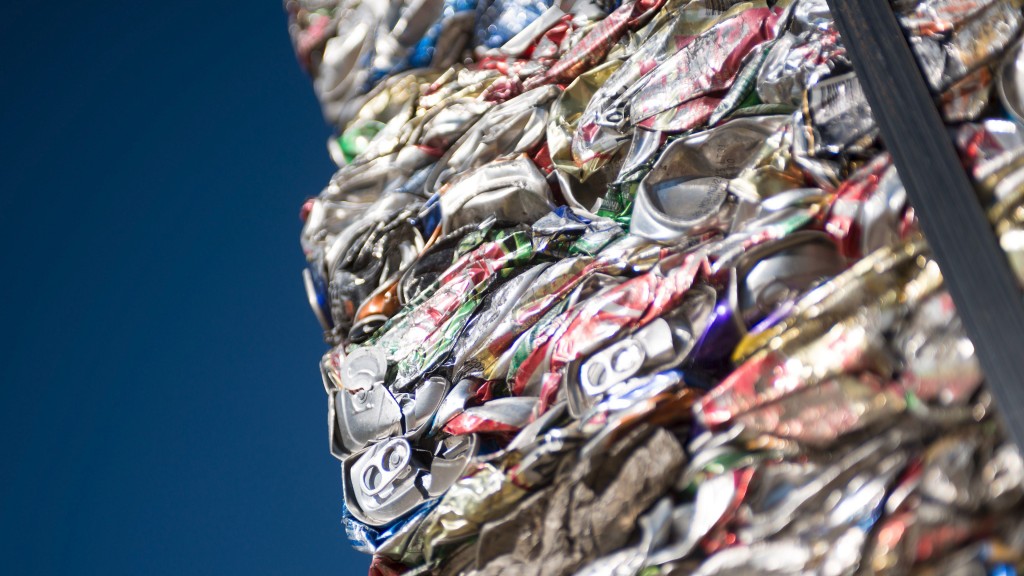 Novelis joins First Movers Coalition to help reduce aluminum manufacturing carbon emissions