North America's largest Mack dealership opens in California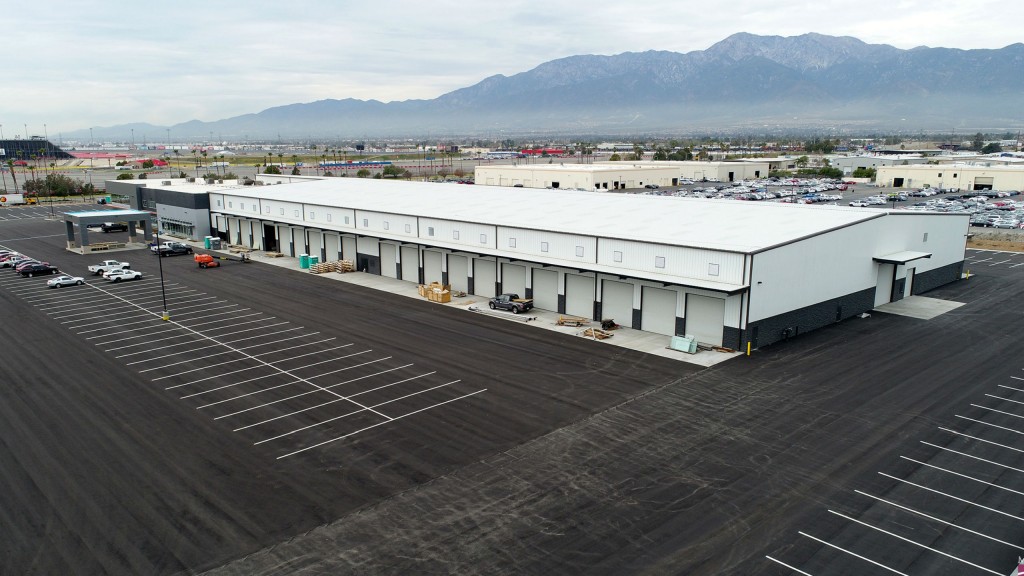 The largest Mack dealership in North America recently opened in Fontana, California, the newest location in Portland, Oregon-based TEC Equipment's network of 26 dealerships in the Western region. Located at 14400 Randall Ave. in Fontana - near the San Bernardino Freeway and across the street from the Auto Club Speedway of California - the new $30 million full-service dealership is well-positioned to serve long-haul customers traveling through southern California.
The 174,000 square-foot state-of-the-art facility houses a full-service dealership with shop capacity to service up to 102 trucks and a 2.2-acre parts warehouse that stocks $5.5 million in parts inventory, with an additional 40,000 square feet of mezzanine space available. Customers will find a complete suite of services at the dealership, with teams handling new truck sales, financing and insurance for Mack trucks.
"TEC Equipment's new flagship facility in Fontana significantly expands our ability to provide Mack customers in the Western region with best-in-class sales, service and support," said Jonathan Randall, senior vice president of sales and marketing for Mack Trucks North America. "We look forward to continuing to partner with TEC, and Mack dealers throughout North America, in helping our customers meet the demands of their customers."
The Fontana dealership is the newest of more than 430 Mack Trucks dealer locations in North America. Since 2010, Mack dealers have invested more than $680 million in facilities, resulting in a 55 percent increase in service bay capacity, 124 percent more technicians, a more than a 65 percent increase in service capacity and over 248 percent more master technicians.
TEC Equipment Director of Business Development David O. Thompson said that this new facility, five years in the making, will provide the technology, the processes and the capacity to satisfy customer expectations for efficient, quality service.
"We are proud to unveil this mega-dealership in Fontana, representing Mack Trucks," Thompson said. "This new dealership serves to strengthen our position as the leading truck dealership in the West, providing quality service and differentiating ourselves with a unique customer experience. With additional parts and service capacity, we can serve more customers by providing convenient access to one-stop shopping for premium parts and service, at a size and scale that helps us keep our commitment to customers to be their best business partner."
TEC Equipment's President and CEO David A. Thompson opened Thompson Equipment Company in Portland, Oregon, in 1976, originally buying and selling used trucks. Now, TEC Equipment is the largest multi-point dealership on the West Coast, with 1,300 employees serving customers in Washington, Oregon, Nevada, California and Arizona. TEC Equipment sells the entire range of Mack products, and provides leasing, parts, service and body shop services. David Thompson's sons, David O., Chris and William, are the second generation to join the family business at TEC Equipment.
"We at TEC place high value on the importance of creating a culture where we can all support and share our vision, mission and values, providing an environment where our employees can thrive," David A. Thompson noted. "Everything we do is in service to our customers. Our Fontana team can take pride in knowing they will have a 'home' that is uniquely designed to enhance the customer experience."