Sierra International Machinery welcomes new director of sales for Macpresse
Randy Gibson to represent Macpresse in the United States and Canada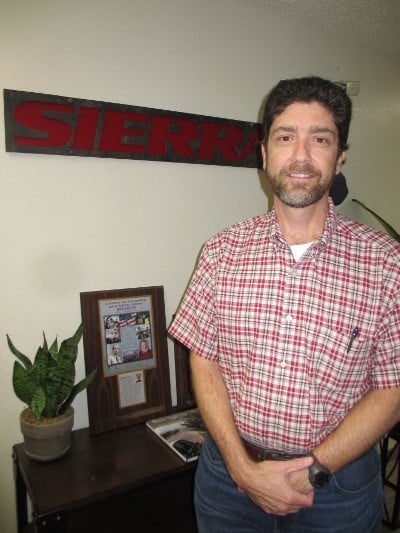 Sierra International Machinery is proud to announce and welcome Randy Gibson as the company's Director of Sales Macpresse for the United States and Canada. Gibson will be responsible for evolving Sierra's relationship with current Sierra-Macpresse customers and building relationships with new and upcoming industries, such as RDF (refuse-derived fuel). Gibson will be assisting Sierra Regional Sales Managers in communicating the advantages of Macpresse single-ram balers and reaching out to new markets and industries that can benefit from the use of the machinery.

Gibson comes to Sierra with 28+ years of experience in the solid waste and recycling industries. He has a strong background in the design and mechanical engineering of single-ram and two ram balers, and conveyors.
"I am excited for the opportunity to take the Macpresse single-ram balers, which are worldrenowned products, and grow them into the industry leader in the U.S. and Canada," said Gibson. "I am thrilled to be a part of the Sierra team. This is a company that has an outstanding reputation with their customer service and a trustworthy product line."
"The Macpresse single-ram balers are extremely innovative products and we recognized that we needed to bring a specialist in single-ram extrusion balers on board at Sierra to properly promote and sale the Macpresse line in the United States and Canada," said John Sacco, President and Owner, Sierra International Machinery. "With Randy's engineering background and sales capabilities, he's going to lead Sierra and the Macpresse line to great success."