Rubble Master's new RM 120GO! impactor designed for high-performance on-site crushing
Latest compact impact crusher is now available in North America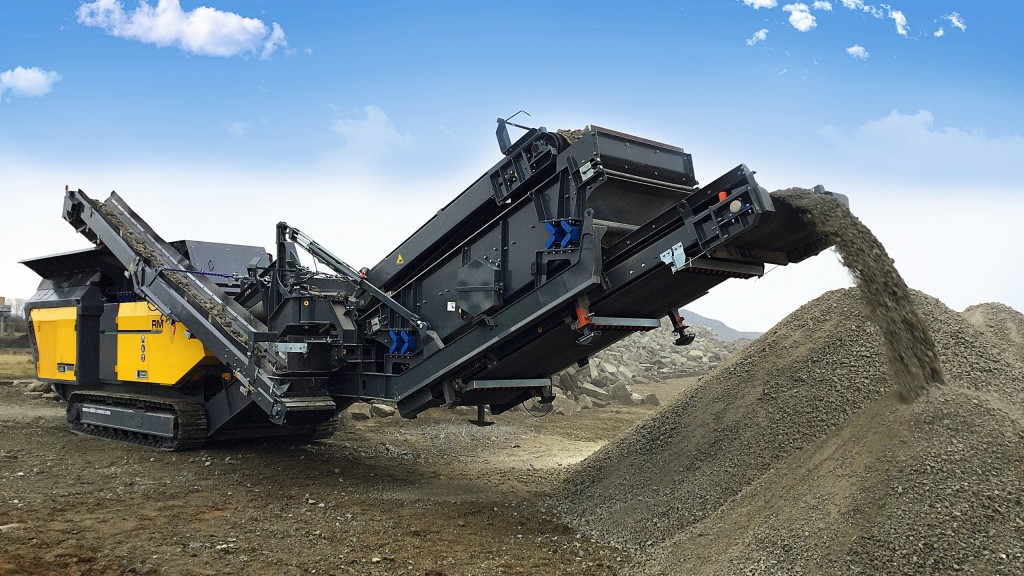 For many years RUBBLE MASTER says their customers demanded a bigger crusher. Now available in North America, the RM 120GO! is RUBBLE MASTER's latest addition, the company's largest crusher and newest flagship impactor.

The RM 120GO! is ideal for custom crushing contractors, large asphalt paving contractors, road builders, demolition contractors and material producers. RUBBLE MASTER can offer these customers production capacity of up to 385TPH without sacrificing mobility, and gives contractors the ultimate competitive advantage when it comes to mobilization and on-site crushing. RUBBLE MASTER designed a full-size, high-performance crusher tailored for the aggregate production market while keeping true to principals of common sense solutions, safety, and ease of operation.
Weighing just 90,000-lbs in a closed circuit configuration, the RM 120GO! features the options and tonnage requirements of today's most high performance production demands without the weight and hassle of other machines on the market. Before the RM 120GO! a same sized impactor could easily weigh upwards of 120,000lbs and require multiple trucks for mobilization. Thanks to RUBBLE MASTER and RM 120GO! those days are officially over! RUBBLE MASTER's RM 120GO! can be unloaded and set up for crushing in a closed circuit configuration in less than 20 minutes without the need of any special hand-tools. In an industry flooded with heavy, burden-riddled hydraulic impactors, the RUBBLE MASTER RM 120GO! stands at the front of the pack.
Gerald Hanisch, owner & CEO of RUBBLE MASTER, explained the RM 120GO! has the production capacity of a full-size machine with the mobility and usability benefits of a compact machine: "We've always looked at the crushing industry differently. When I turned my sights to the larger spectrum of machines, I was unimpressed with what I saw. I didn't understand why a machine had to be over 100,000lbs. To be honest, I didn't like the way the table was set, so I flipped over the table."
Like all RUBBLE MASTER impact crushers, the RM 120GO! features RUBBLE MASTER's fuel efficient diesel-over-electric drive system that burns up to 1/3 less fuel than same size diesel-hydraulic crushers, leading to a more profitable cost per ton. Used for more than 25 years in all RUBBLE MASTER crushers, this system is a proven workhorse for even the most demanding of applications including asphalt. "Until the RM 120GO! there has never been a mobile crusher capable of working efficiently day in and day out in asphalt. Thanks to the diesel-electric drive and the wide core radiator, overheating problems that have plagued our competition for years are non-existent on the RUBBLE MASTER machines," continued Hanisch.

Company info
Related products