Liebherr introduces Material handler training simulator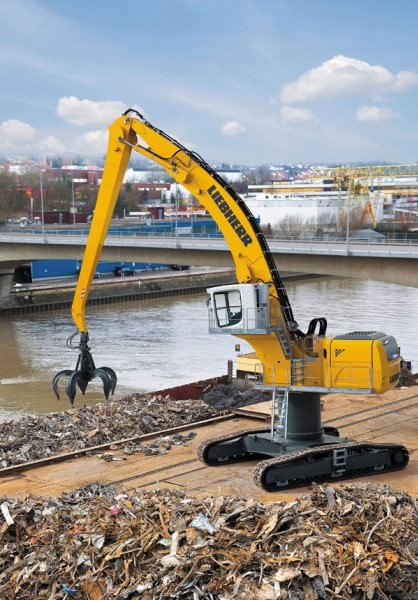 Introduced at the 2012 Institute of Scrap Recycling Industries show, Liebherr says their Material Handler Training Simulator is a first in the industry.
Liebherr Construction Equipment Co. in the U.S. and Liebherr Canada partnered with Simlog to develop an affordable, high quality, realistic training simulator to assist Liebherr dealers and product owners in training their material handler operators. Simlog, a Montreal based company established in 1999, is a leading developer of simulation products.
"Training simulators have come from costly show pieces to more affordable and practical applications in everyday operator training..." said Mark Rangos, General Manager, Product Support, Liebherr Construction Equipment Co.
This new simulator depicts the operation of a Liebherr wheeled material handler in a realistic environment, performing scrap handling activities. It provides different operating scenarios and will measure the performance of the trainee during their session. The Liebherr simulator will be available in a basic and advanced version.