New Star Nation fan site connects Western Star Truck enthusiasts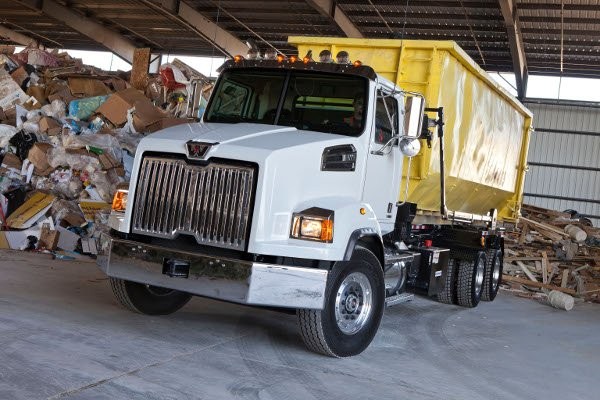 Fans of Western Star trucks can now join a new website devoted to the custom truck brand. The Star Nation fan site at www.StarNation.com features news, forums, galleries, and connects Western Star truck owners, operators and enthusiasts by providing an interactive platform to share topics of interest.
Created in collaboration with Western Star and managed by Western Star owners and fans, Star Nation joins the widespread Western Star community together to exchange maintenance tips, locate hard to find parts for older trucks, share experiences on the road and learn about new products and services available to the trucking community.
Online registration is free and members can personalize their profile with a picture and brief bio. Visitors to Star Nation can access news, blogs and photo galleries. Members-only sections feature special access to exclusive website content, monthly newsletters and an expanded community forum.
"Through Star Nation, I can post pictures of my truck, give advice to a new driver, report a trouble spot on I-80, and learn about a good movie to see — all from the convenience of my laptop," said Star Nation member William McCullough, Western Star owner-operator from Ringgold, Iowa.
Added Andy Johnson, brand manager, Western Star Trucks: "We created an interactive place where Western Star truck owners and fans of the brand share knowledge, their successes and a common passion for these trucks. The initial response from our fans has been great and we look forward to watching Star Nation continue to evolve as a resource for our customers and fans."
For more information and to register to become a member, please visit www.StarNation.com
Western Star Trucks Sales, Inc., headquartered in Fort Mill, S.C., produces heavy-duty custom trucks for long-haul and vocational applications. Western Star is a subsidiary of Daimler Trucks North America LLC, who produces and markets Class 4-8 vehicles.