McCloskey to debut new crusher and washing system at Hillhead UK 2018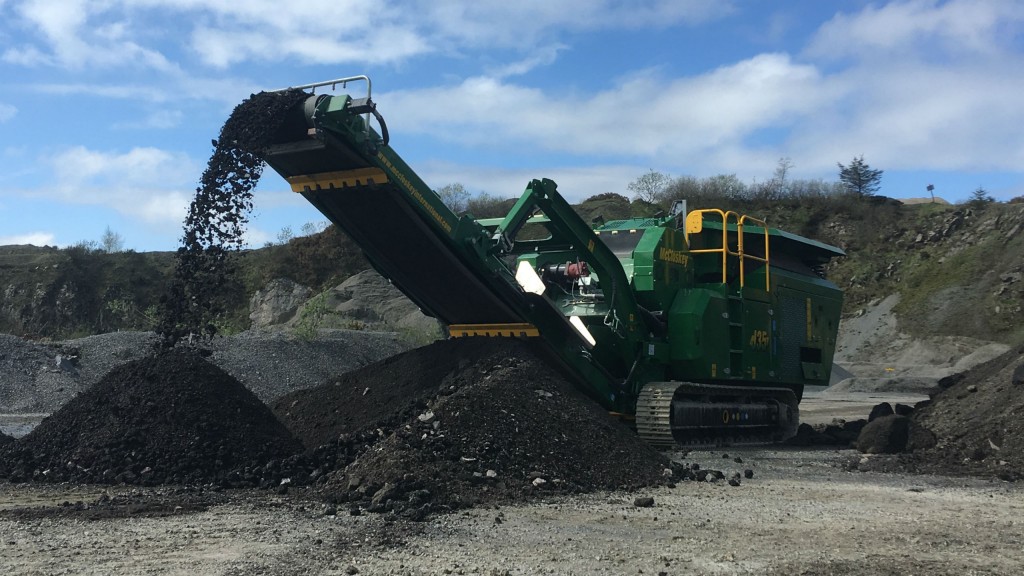 Hillhead 2018 visitors will get a first look at McCloskey International's new compact jaw crusher - the J35 - in Buxton Quarry, June 26-28, 2018. The spotlight will also be turned on the newest product from McCloskey Washing Systems, the AGGSTORM 150, which will be displayed on the McCloskey stand across from the Rock Processing Demo area.
On display at Stand L1, the new J35 compact jaw crusher has recently completed field testing. The J35 compact jaw crusher is the perfect solution for projects with small footprints but big requirements.
This versatile, mobile crusher nimbly moves around in small spaces, continuing to track while crushing. The J35's small footprint is uniquely suited to the demolition and asphalt recycling, aggregates and smaller scale construction projects. Less than 2.5m wide, the crushers can be transported easily from site to site.
The McCloskey AGGSTORM range takes washing to the next level by providing robust and reliable equipment for the most challenging applications. The AGGSTORM150 is a modular designed plant to remove harsh, clay-bound material from natural and crushed gravel, stone and ore feeds that cannot be removed by rinsing or screening alone.
The log shafts rotate in opposite directions and are timed to obtain an overlap of the paddle shoes for maximum scrubbing action.
The AGGSTORM's design features ensure smart performance in the harshest environments, and it is an effective solution to be used in the aggregate, C&D Waste Recycling and mining industries.
With a larger stand across from the demo area, Hillhead 2018 is seen as the perfect opportunity for McCloskey International to announce, show, and demonstrate products from each of their lines. The exhibition grounds will be dotted with McCloskey green screeners, crushers, and stackers, including McCloskey authorized dealer, Aggregates Processing & Recycling Ltd. (AGG-PRO), who will display the new recirculating compact crusher - the I34R - along with a jaw crusher, stacker and scalping screener on Stand M10.