Ontario government releases food and organic waste framework in time for ICAW 2018
Compost Council of Canada applaudes Ontario government progress on organics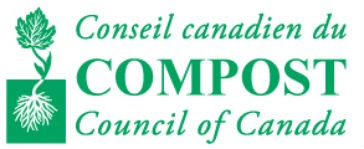 May 6-12 is International Compost Awareness Week.
The Compost Council of Canada will be celebrating along with members and all those who compost in Canada and around the world, through the week. Visit www.compost.org. for more information on International Compost Awareness Week and other initiatives, projects, news and resources for the composting industry in Canada.
Recent news circulated by the Compost Council includes the following:
The Ontario Ministry of Environment and Climate Change has released the Food and Organic Waste Framework. For details on the actions and policies, please access the Framework on:
• The Environmental Registry (https://ero.ontario.ca/notice/...), and
• The Ministry of Environment and Climate Change website (https://www.ontario.ca/page/fo...)
The Framework consists of two complementary components:

• Food and Organic Waste Action Plan, which outlines strategic commitments to be taken by the province to address food and organic waste.
• Food and Organic Waste Policy Statement under the Resource Recovery and Circular Economy Act, 2016, which provides direction to the province, municipalities, producers, Industrial, Commercial and Institutional sector (e.g. retailers, manufacturers, hospitals, schools), the waste management sector and others to further the provincial interest in waste reduction and resource recovery as it relates to food and organic waste.
The Policy Statement was issued by the Minister of the Environment and Climate Change, pursuant to Section 11 of the Resource Recovery and Circular Economy Act, 2016, on April 30, 2018 and came into effect at that time.

Comments from Susan Antler at the Compost Council of Canada:
"Congratulations to Ontario and the staff at the Ontario Ministry of the Environment and Climate Change for their hard work and determination to focus on the importance of organics and efforts to reduce and reuse them as well as recycle any remaining residuals to improve the health of our soils, conserve water and mitigate climate change.

"This is what the work of our Council and our members is all about. We welcome this important focus and look forward to working with Ontario to deliver success."
More from Composting
Single-Ram and II-Ram High-Capacity Balers
At Machinex, we've been designing sorting systems for over 35 years, so we know how essential it is for MRF operators to have a baler they can trust and not worry about its operational reliability. This is why we design and manufacture reliable single-ram and II-ram high-capacity balers to specifically help optimize their operations.
Watch the video of our expert who presents the main features of Machinex balers delivering these important benefits:
Easy & accessible maintenance
Reduced maintenance & bale handling costs
Energy savings
Optimal bale density
For C&D recyclers, waste haulers, demolition contractors and landfills, there is a growing opportunity to profit from rethinking processes. Although every operation is different, by streamlining the front end of the C&D operation processes with purpose-built technologies, recyclers can tap into new end markets, accommodate higher material volumes, stay ahead of regulatory restrictions, increase recovery rates and add commodity revenue, while decreasing labor and other costs.
Download the new eBook to learn about:
Finding opportunities in the alternative to landfilling C&D
How facilities can increase their profits from C&D
Using the right C&D processing technology in the right locations