​Goodyear strengthens Total Solution for waste haul fleets
New waste haul retread, Tire Optix commercial tire management system, and other elements of Total Solution will be featured at Waste Expo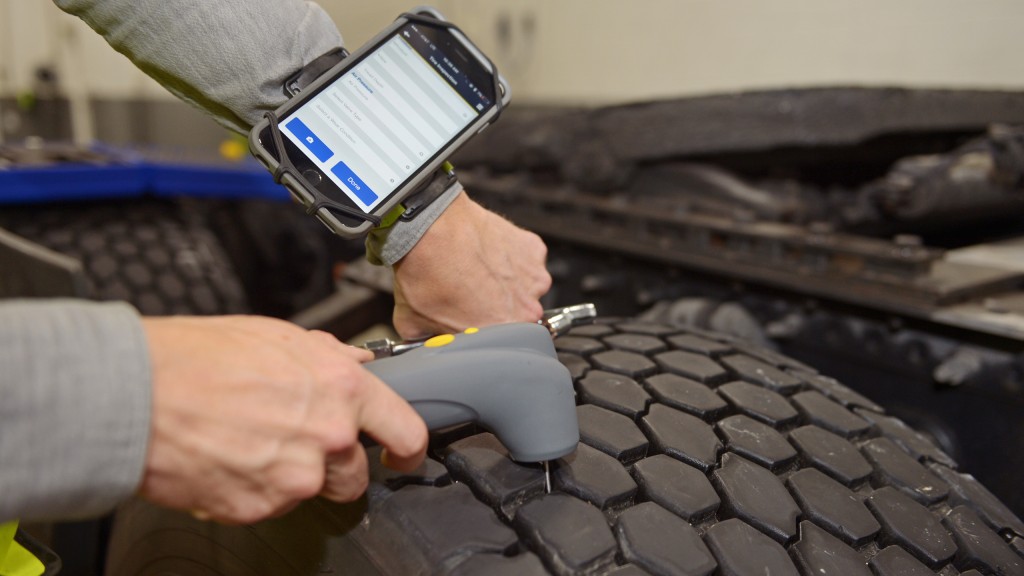 The Goodyear Tire & Rubber Company is expanding its Total Solution for waste haul fleets with a new retread product, a new commercial tire management program and more.

Goodyear will display these and other elements of its Total Solution at Waste Expo, April 24-26, at the Las Vegas Convention Center, inside booth #3549.
Goodyear's Total Solution consists of trusted products, reliable services and fleet management tools, all delivered by a nationwide network that encompasses more than 2,300 Goodyear Commercial Tire & Service Centers and independent, authorized Goodyear commercial tire dealers from coast to coast.
"Goodyear is committed to helping waste haul fleets lower their operating costs, which is why we are strengthening our Total Solution," said Evan Perrow, senior product marketing manager, Goodyear.
New elements of Goodyear's Total Solution for waste haul fleets include:
• The Goodyear Endurance WHD retread, which complements the Endurance WHA, Goodyear's longest-lasting waste haul tire. Designed for the drive axle, the Goodyear Endurance WHD contains a dual-layer tread compound for slow wear and low rolling resistance; a deep 32/32-inch tread depth for enhanced miles to removal; self-cleaning grooves to help evacuate mud and snow; and other features.
• The Goodyear Tire Optix commercial tire management program, through which trained Goodyear tire technicians use a special scanning device to electronically capture tire data like air pressure and tread depth. This information automatically uploads via Bluetooth to a cloud-based platform in real time for password-protected storage and easy access. Data can then be downloaded through the new Goodyear Tire Optix App for immediate viewing by waste haul fleets.

Waste Expo attendees also will have the opportunity to learn about other elements of Goodyear's Total Solution for waste haul fleets, including 24/7 Goodyear-Fleet HQ Emergency Roadside Service, which helps get waste haul trucks that have been immobilized by road hazards up and running.
Since 2008, the Goodyear-Fleet HQ Emergency Roadside Service program has helped put more than 1.7 million trucks back on the road.
"In addition to traditional waste haul truck tires like the Goodyear Endurance WHA, we will display a number of off-the-road tires designed for equipment used at landfills, waste transfer stations, recycling centers and other facilities," said Perrow.
"We look forward to showing Waste Expo attendees how Goodyear's Total Solution can help enhance their efficiency and lower their operating costs," he added.