​Sierra International Machinery introduces REB4 Two-Ram Baler
Latest two-ram baler features Sierra's patent-pending dual-compression doors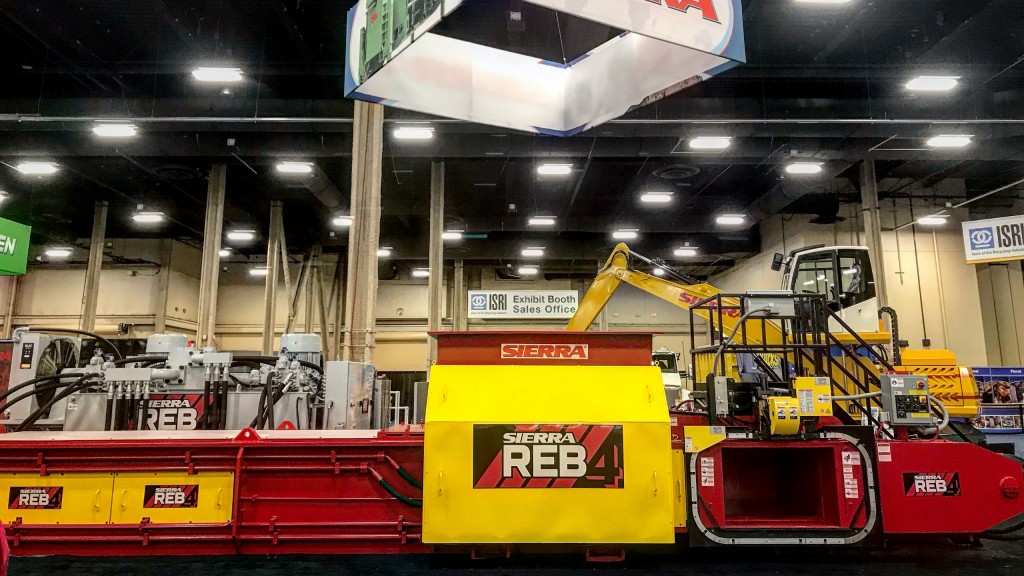 Introduced at ISRI 2018 this week in Las Vegas, the groundbreaking REB4 two-ram baler is the only two-ram that features Sierra's patent pending dual-compression doors. The REB4 uses 55 tons of force per door to push the material below the cutting knife and into the charging chamber, increasing charging efficiency, eliminating roll-back, and pre-densifying the material before the cycle even begins. Which leads to a 20 to 40 percent increase in production.
"Our original two-rams are great machines, but we knew we could do better," said John Sacco, President and Owner of Sierra International Machinery. "We didn't set out to just make a faster machine by
adding more horsepower or more pump speed, we set out to create a machine that actually solved the dilemmas and frustrations that recyclers face every day, such as roll-back, shear shock, and hydraulic
shock. By eliminating these frustrations, we've increased the speed, production, and efficiency."
The REB4 two-ram baler allows for greater input density in the charging chamber, which is dramatically different than traditional two-ram balers. When the doors are fully closed there is only a 6-inch gap that
requires shearing, reducing the area to be cut by 90% and allowing for an overall reduction of shear and hydraulic shock. As well as reducing stress on the blades and structure of the machine. This reduction in
shearing also reduces energy cost, making the REB4 the most power efficient two-ram in the world.
The dual-compression doors eliminate pinch points and allow for greater downward compression force on material without the worry of lid jamming. The unique design of the doors keeps the baler balanced
without putting undue stress on the baler frame.
According to Sierra, the REB4 two-ram baler is a game changer for two-ram machines. It was developed through years of experience in Sierra's own recycling facility and was fully designed to eliminate the common frustrations prevalent within the recycling industry, and to increase production and efficiency.
Related Articles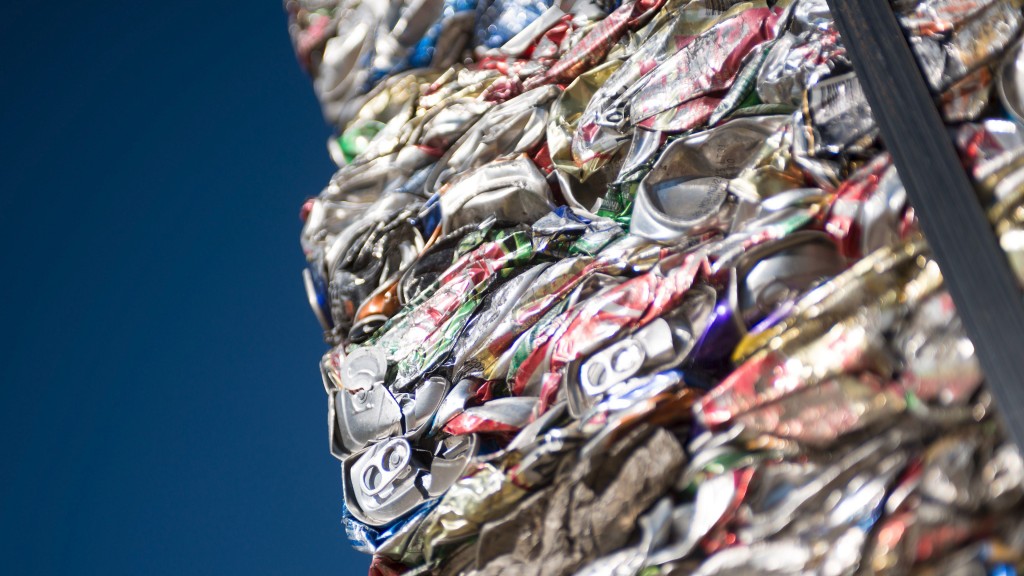 Novelis joins First Movers Coalition to help reduce aluminum manufacturing carbon emissions