EREF expands presence in Canada through partnership with OMWA
Collaboration to strengthen funding of Canadian-based research and scholarships in support of sustainable materials management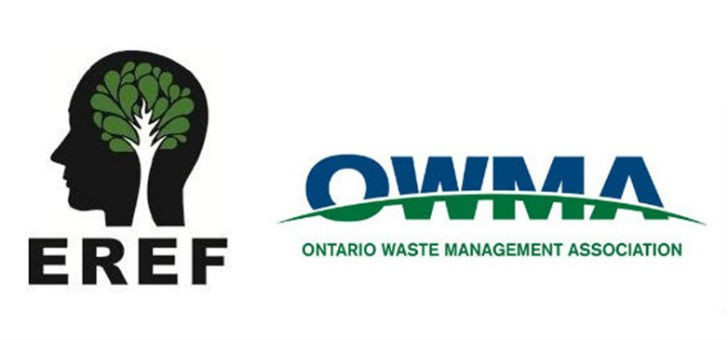 In early 2017, the Environmental Research & Education Foundation (EREF) and the Ontario Waste Management Association (OWMA) convened in Ontario, Canada with the goal of strengthening the funding of Canadian-based research and scholarships in support of sustainable materials management. The purpose of the meeting was to explore the work EREF is undertaking in the United States, and discuss the development of a Canadian research platform that would meet the needs of the country's waste management sector. Both organizations were pleased to have waste management professionals, municipal officials and regulators who traveled from across the country to participate in this important event and work together on finding ways to better coordinate efforts to conduct and promote academic research.

The OWMA does some research, but it is not a primary function of the association and does not extend beyond Ontario into other Canadian jurisdictions. As a research and sustainability organization like EREF does not exist in Canada, the OWMA concluded that an agreement with EREF would provide a platform for research that would benefit all Canadian provinces and territories.
The platform has many advantages, including:
• Provides a neutral platform for private and public organizations across the country to collaborate on issues of joint interests
• Structure has already been developed, which many Canadian companies with connections to the United States already have a familiarity with
• Provides linkages to other North American research efforts
• Facilitating, overseeing and funding academic research is EREF's core competency
EREF is in the process of finalizing its Canadian charitable status.
Formation of the Canadian Steering Committee
One outcome of this meeting was the creation of an EREF Canadian Steering Committee, a volunteer-based group representing a range of sectors across Canada's waste industry. This Steering Committee will meet 2-3 times per year to identify research and data needs, recommend projects to address these needs, review proposals and reports and assist with development efforts in Canada.
The Steering Committee convened for the first time March 8, 2018 to discuss how the committee will operate, as well as pinpoint and prioritize solid waste issues affecting Canada. Outcomes of the meeting include the identification of additional Canadian entities to participate on the committee, as well as key areas for research. Organics management will be the primary focus of initial research initiatives, with additional near-term issues including recycling and greenhouse gas quantification.
Currently, the committee is comprised of individuals from Waste Connections of Canada, OWMA, Molok North America, GHD, Waste Management, Region of Peel, Region of Waterloo, City of Toronto, University of Brunswick and GFL.
Increased Canadian Funding: Ice River Springs Scholarship
In addition to the creation of EREF's Canadian Steering Committee, the Foundation increased Canadian funding through an endowed scholarship.
Located in Ontario, Canada, Ice River Springs is the only beverage company in North America with a plastics recycling facility and closed-loop production. Given the company's sustainability focus, Ice River Springs has funded the Ice River Springs Master's Scholarship for Sustainability since 2016, a scholarship awarded to master's students enrolled full-time in Canada or a U.S. academic institution located on the East Coast. The first recipient, Jillian Treadwell, a 2017 McGill University graduate, conducted quantitative research focused on organic waste and phosphorus recycling, as well as the development of a scenario-based model.
In 2017, the scholarship was awarded to James Souder, a Master's student at Yale University specializing in Industrial Ecology and Green Design with a deeper focus on innovative solutions to waste management and pollution prevention.

EREF is a 501(c)3 class charity that funds and directs scientific research and educational initiatives for waste management practices to benefit industry participants and the communities they serve. For more complete information on EREF funded research, its scholarship program and how to donate to this great cause, visit www.erefdn.org.

Related Articles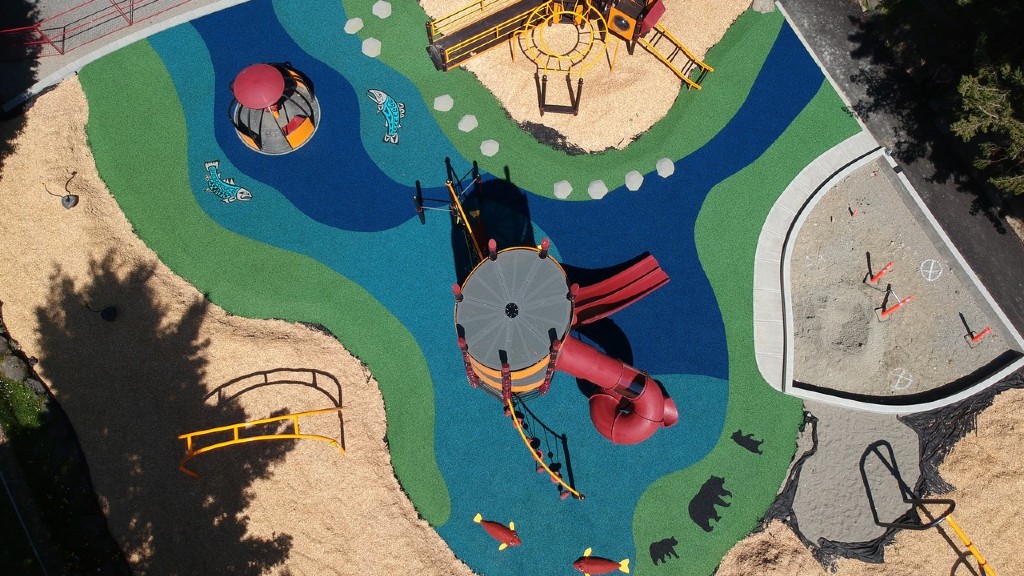 Rubber from 14,928 scrap tires used in 13 newly granted British Columbia community projects