​RecycleSmart leverages Internet of Things technology from SmartTrash to improve waste management services
Compactor monitoring solution rolled out to over 200 RecycleSmart locations, driving significant savings for waste producers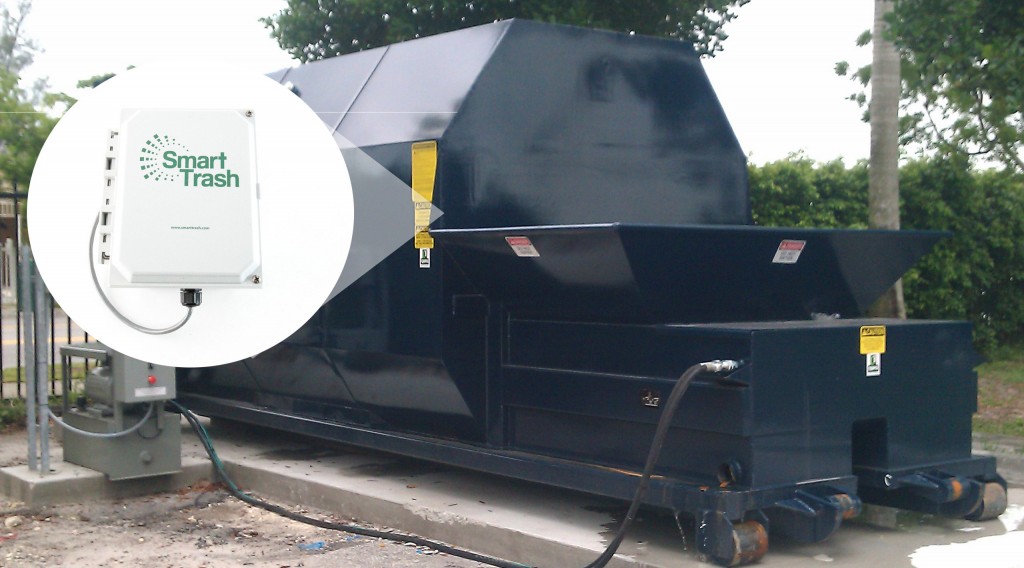 SmartTrash Monitoring systems are being rolled out to more than 200 RecycleSmart locations. The Richmond, B.C.-based company says the new technology-infused solution allows customers to increase efficiency, minimize costs and increase waste diversion.

"Simply put, we're a tech company that focuses on garbage," said Colin Bell, Managing Director for RecycleSmart. "Using SmartTrash and other IoT technology has helped us make our customers' life more efficient by reducing costs and optimizing pickups."
SmartTrash was selected to help RecycleSmart in part because of its flexible and easy installation process. Rather than having to adjust or connect to any hydraulic lines, the SmartTrash compactor monitor hardware is easy fastened on or near the compactor's control panel. From there, it time-stamps, records and analyzes all of the compactor activity: how hard and how frequently the compactor is working including energy utilization, directional valve shifts, safety door switch activations and the pick up and return of the compactor.
RecycleSmart customer benefits now include: SmartTrash analytics; reduced compactor frequency from 2x a week to once a month; avoiding crowded or blocked loading docks through advanced app notifications; and enabling customers to know when compactors have been returned using the SmartTrash Haul Sensor.
"Working with RecycleSmart has been an especially rewarding experience for us," says Steven Seltzer, Vice President of SmartTrash. "RecycleSmart understands how to effectively deploy and utilize next-generation SmartTrash technology to better manage their clients waste and recycling services."
Founded in 2008, RecycleSmart is a leading provider of waste and recycling management services in Canada. Taking a 360 degree approach, RecycleSmart is the single source for companies who want to maximize cost reduction, increase waste diversion and streamline daily operations. With over 20 years of industry expertise, the company has built trusted relationships with waste haulers, and deploys cutting edge technology and analytics to reduce recycling/waste expenses for commercial customers. Customers include Fortune 500 companies in the manufacturing, hospitality, retail and property management industries.
SmartTrash provides technology and services to help reduce waste management costs, prevent unforeseen usage problems and reduce the environmental impact of waste and recycling. For more information, visit http://www.smarttrash.com.
Related Articles
Traditionally, waste management companies have operated using a simple "management of waste" approach to operating a MRF. Throughput targets and continuous operation (minimal downtime) were the main driving forces. The industry has changed however, and the focus moving forward is now on optimizing system performance and reliability, in conjunction with increasing recycling rates and a drive for a "greener" and more sustainable tomorrow.
When considering the addition of, or upgrade to, an "intelligent" MRF, for municipalities or private operators, the main factors should always be the client's (operator) current requirements, and evolving market needs, which include throughput, reliability, output quality, and adaptability. Equally important is a full understanding of what is really expected from any proposed system. Having an engaged and focused mindset for the project with the client from the beginning, will impact and drive the entire design process. This then impacts the overall project result, through to the productive, efficient, ongoing operation of the facility itself.