Fuchs to show latest MHL model handlers at ISRI 2018
FUCHS continues to drive momentum in the North American scrap, waste, forestry and port sectors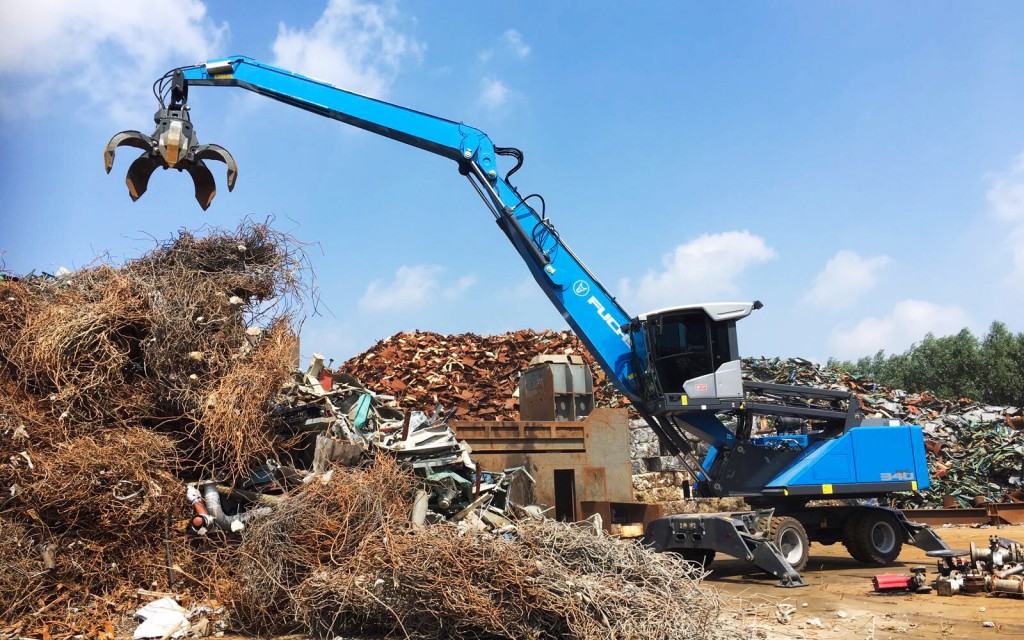 Fuchs will exhibit at ISRI April 14-19, 2018 at the Mandalay Bay Resort & Casino in Las Vegas, Nevada, in booth A6. Two machines will be on display: the MHL340 F2 and MHL350 F2 material handlers. Commenting on the lineup Todd Goss, General Manger for Fuchs in North America, said the features and solutions on these machines enable customers in the four core segments of scrap, waste, forestry and port industry to operate efficiently and boost return on investment.

He says Fuchs has continued to focus on growing distribution globally, to ensure customers experience more responsive service and parts support locally. Currently, there are 23 Fuchs equipment dealers throughout North America.
MHL340F: A top performer in the recycling business
Even heavy recycling loads requiring precise handling within a specific work radius are easily dealt with using the MHL 340 mobile material handler. The particularly solid undercarriage, with its larger outrigger cylinders and a stabilization footprint measuring 16ˈ9" x 14ˈ1", ensures stability when heavy ton-loads are to be handled, utilizing a reach of up to 41´11". This makes it so that in such situations neither speed nor precision is compromised, slewing motors and slewing gears are fine-tuned, and the lifting and stick cylinders come equipped with special end-position damping.
MHL350F: Outstanding stability for the toughest jobs
Cutting-edge engine technology combined with intelligent hydraulics make the MHL350 one of the fastest and most sensitive material handlers in scrap handling. With an operating weight of up to 78,263 lbs, a reach of 52ˈ6" and an undercarriage width of 9ˈ10", the
The MHL 350 is a particularly stable machine, with its statistics conclusively bearing out its performance. The high-output 215hp turbo diesel engine and powerful hydraulics operating in a notably efficient dual-circuit system ensure that even heavier loads are handled with precision and speed. Alongside its near legendary ruggedness, state-of-the-art technology and maximal occupational safety are further advantages offered by this machine.
"These are exciting times for the Fuchs business," commented Goss. "We have significantly strengthened the Fuchs team, increased local support by growing our distribution network, broadened and updated our purpose-built handler line for the market, and customized our equipment to meet specific application needs for our customers. It's a good time to be a Fuchs material handler customer."
Company info
Related products
Related Articles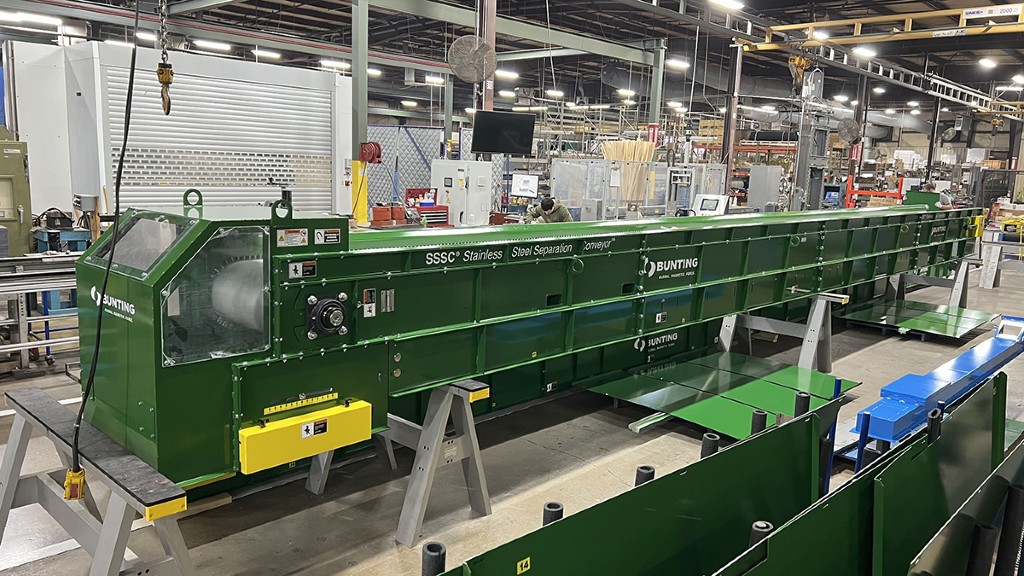 Bunting builds company's longest stainless steel separation conveyor for recycler in North Carolina