Equipment Sales & Service Limited recognized as Platinum Club winner of Canada's Best Managed Companies

Equipment Sales & Service Limited (ESS) has been recognized for overall business performance and sustained growth with the prestigious Canada's Best Managed Companies designation. The 2018 Best Managed program award winners are among the best-in-class of Canadian owned and managed companies with revenues over $15 million demonstrating strategy, capability and commitment to achieve sustainable growth. Having achieved the Best Managed designation for seven consecutive years, ESS joins an elite group of companies that have attained Platinum Club status.
Now in its 25th year, Canada's Best Managed Companies is one of the country's leading business awards programs recognizing Canadian-owned and managed companies for innovative, world-class business practices. Every year, hundreds of entrepreneurial companies compete for this designation in a rigorous and independent process that evaluates the caliber of their management abilities and practices.
Michael and Peter Willis, Co-Executive Chairmen and owners of Equipment Sales, stated: "2017 was a challenging and rewarding year for our Company. We continued our focus on growth, both organically and through acquisition. We opened a branch in Quebec City which, together with our Montreal location, gives us a strong Quebec presence. We expanded our representation of Link-Belt Cranes into B.C. ESS also acquired Selix Equipment Inc., a successful distributor of drilling and foundation equipment that now represents a number of major product lines including Sandvik, Soilmec, GEAX and ICE. As importantly, we are securing our future as a family-owned business by implementing our succession plan as third generation family members take on leadership responsibilities as managers and Board members."
"Best Managed Platinum winners have exceptional insights and knowledge into business management practices. They are an inspiration and really take their game to a new level," said Peter Brown, Partner, Deloitte and Co-Leader, Canada's Best Managed Companies program.
Applicants are evaluated by an independent judging panel comprised of representatives from program sponsors in addition to special guest judges. 2018 Best Managed companies share commonalities that include a clear strategy and vision, investment in capability and commitment to talent.
Morgan Cronin, President of ESS, noted that: "It was a significant accomplishment to be awarded our first Best Managed designation in 2011. However, I believe it is even more difficult to retain that status. We must constantly review and improve the way we do business including revisiting our strategies and how we deliver our product and services to our business partners. Achieving Platinum status is both a tremendous challenge and achievement. It is a reflection of our efforts to continuously improve and the dedicated people we have working at ESS who can translate plan into action. We are extremely proud of our Company and our team."
Related Articles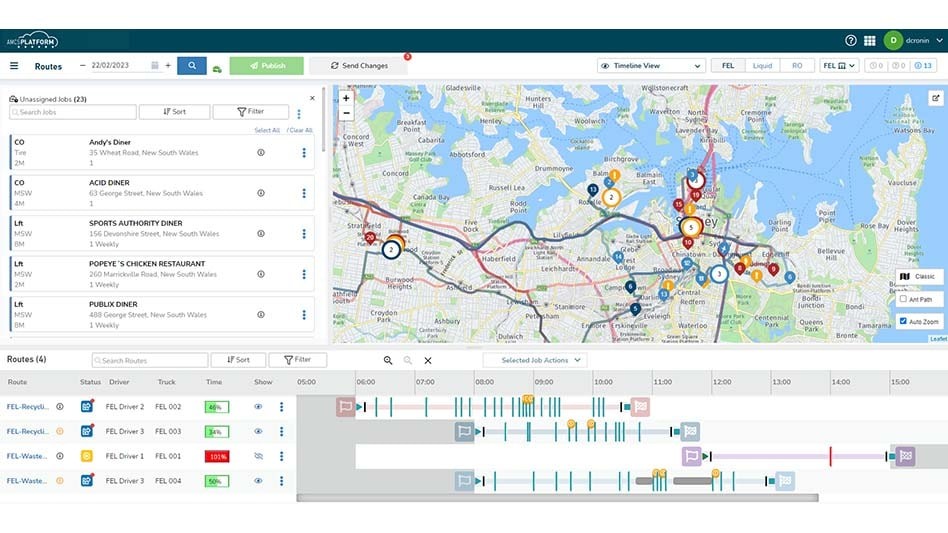 New AMCS release enhances automation and insight capability for global recycling market