​General Motors Canada achieves 100 percent landfill-free operations at its manufacturing facilities
Oshawa Assembly joins St. Catharines Propulsion and CAMI Assembly in diverting 100 percent of waste from landfills and reducing greenhouse gas emissions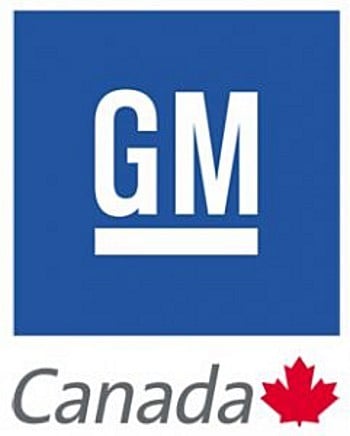 Oshawa Assembly and the Canadian Technical Centre (CTC) Oshawa Campus are the latest Canadian operations to join GM's growing list of landfill-free facilities. General Motors now operates 142 global facilities that recycle, reuse or convert-to-energy all waste from daily operations - more than any other auto maker.

With the addition of Oshawa Assembly to the list of landfill-free operations, GM is now diverting 100 per cent waste from landfills at all Canadian manufacturing facilities, joining St. Catharines Propulsion and CAMI Assembly which have been operating landfill-free since 2008 and 2014, respectively.
In Ontario, the waste sector is responsible for approximately six per cent of greenhouse gas emissions. GM Canada has become a leader and is setting an example for businesses to strive for zero-waste operations.
In addition to achieving these new landfill-free facilities, GM recently proposed a project to build a 6.4 megawatt co-generation plant that will reduce the greenhouse gas emissions from its St. Catharines Propulsion Plant by more than 77 per cent using renewable landfill gas to generate electricity and recover thermal energy to power and heat the Plant.
"Diverting waste from landfill by reducing, reusing, recycling, and recovering waste -- including cutting GHGs from transporting and landfilling waste, and in the supply chain -- roughly offsets the total GHG emissions from our manufacturing operations," said Steve Carlisle, president and managing director of GM Canada.
Related Articles
Traditionally, waste management companies have operated using a simple "management of waste" approach to operating a MRF. Throughput targets and continuous operation (minimal downtime) were the main driving forces. The industry has changed however, and the focus moving forward is now on optimizing system performance and reliability, in conjunction with increasing recycling rates and a drive for a "greener" and more sustainable tomorrow.
When considering the addition of, or upgrade to, an "intelligent" MRF, for municipalities or private operators, the main factors should always be the client's (operator) current requirements, and evolving market needs, which include throughput, reliability, output quality, and adaptability. Equally important is a full understanding of what is really expected from any proposed system. Having an engaged and focused mindset for the project with the client from the beginning, will impact and drive the entire design process. This then impacts the overall project result, through to the productive, efficient, ongoing operation of the facility itself.