Wrath of the 'Goddess of the Earth'
How businesses can avoid getting scrapped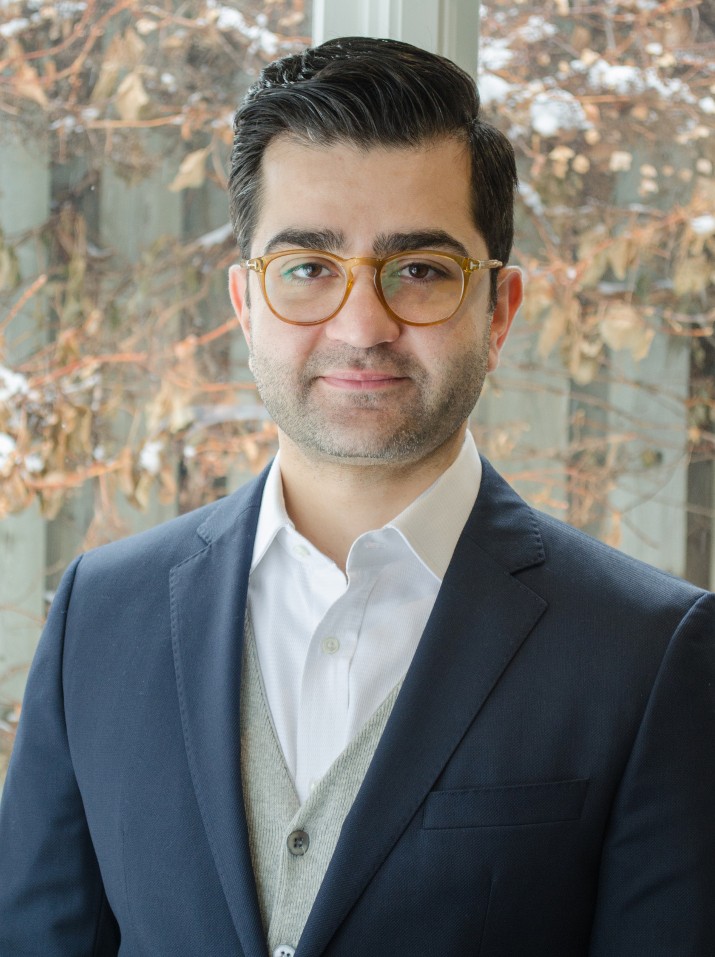 2017 was a turbulent year for the scrap industry. What seemed to start out as a speculative guideline from the Chinese government quickly evolved into a firm action that has affected almost every scrap supplier in every corner of the world. However, as with every challenge facing businesses these days, there comes opportunities that if tackled correctly, will help businesses thrive and flourish.

The current global scrap market situation is a result of the three-phased initiative called "Operation Goddess of the Earth". Phase one ran from April to May 2009 and mostly targeted key ports of Guangzhou, Shenzen, Gongbei, Nanjing and 18 other ports. At the end of phase one, Chinese authorities struck their first blow to the illegal cross-border smuggling of waste materials and left the industry speculating that phase two, dubbed "Operation Green Fence", would have similar conditions when it started in February 2013.
While phase two became less restrictive after a few months, these restrictions were then boosted by "Operation National Sword", which would be the last phase of restrictions imposed on the import and smuggling of scrap and hazardous waste into mainland China.
With the introduction of Operation National Sword, China has moved towards banning the import of mixed paper, "most scrap plastics" and metal slags, which collectively comprise a large portion of the scrap that is produced worldwide.
At the time of writing this article, only a handful of import licenses have reportedly been issued in China. China's objective, as clearly communicated to the World Trade Organization on November 2017, is to lower its contamination thresholds to as low as 0.5 percent for certain types of scrap.
The Washington-based Institute of Scrap Recycling Industries (ISRI) believes that these standards, which are expected to be fully implemented as of March, 2018, "will lead to extensive disruptions in global supply chains" due to the fact that the proposed standards are not in line with globally-accepted and recognized specifications.
In 2016, more than $5.6 billion in scrap commodities were exported from the U.S. to China. One-third of the scrap that is generated in the U.S. is prepared for export, and historically, China has been the industry's biggest customer. Many international bodies are under the impression that China is still unprepared for the implementation of these policies. This is a major concern for those whose livelihoods depend on the scrap industry.
ISRI reports that 155,000 jobs are being directly affected in the U.S., with an average salary of $76,000. Combined, recycling industry jobs pay over $3 billion in U.S. federal, state and local taxes.
Some scrap commodities, like paper and plastics, have already taken a big hit from China's import restriction policies. The China Scrap Plastic Association (CSPA) reports that import quotas for 2018 are thus far reduced by 99 percent.
These sudden and drastic changes will have devastating effects on some countries, if they don't adapt to these changes in a matter of months.
All these unknowns and challenges have brought significant hardship to all levels of businesses that are involved with scrap. Suppliers are facing more and more inventory build up without any significant volume moving out of their recycling facilities. Many yards have been geared towards preparing their scrap for exports, but with the abrupt, near-elimination of the Chinese market for scrap, a lot of suppliers have been left with a very short amount of time to figure out a survival strategy.
Brokers, on the other hand, have a different dilemma. With contamination thresholds of mostly less than one percent for a lot of scrap commodities, the risk of Chinese customs rejecting containers at the ports has significantly increased.
ISRI issued an alert to its members on December 11, 2017, warning that "The Chinese are struggling to distinguish between what is waste (which they do not want in their country at any cost) and valuable resources, such as scrap (which they do understand is needed as feedstock for Chinese manufacturing). In their rush to meet President Xi Jinping's directive to develop rules to prevent 'foreign waste' from entering their country, the Chinese have created terms and standards inconsistent with global trade."
ISRI also added that "During our meetings (with Chinese representatives in 2017) it was clear that there is little understanding within the Chinese government of the chaos they have created."
With the uncertainty created by conflicting definitions of what constitutes waste, if any container gets rejected, perhaps even due to a different interpretation by an inspector, the loss will simply be too much for a broker to absorb.
Canada, together with many countries, has already notified exporters about the consequences of a rejected container full of recyclable material. In December 2017, Canadian-based exporters of scrap received a notice from Environment and Climate Change Canada outlining the position of the Canadian government towards the export of scrap to China. This notice reads: "...waste and recyclable material being exported for disposal or recycling is now considered hazardous waste, or hazardous recyclable material, if... it is defined as, or considered to be hazardous under the legislation of the importing country, or according to that of a transit country...."
The Canadian government's notice to the industry also cautions that an export permit is required for scrap materials if China is the intended destination. It concludes that "shipments that proceed without proper permits will be considered unlawful exports... and could be prosecuted under Canadian Environmental Protection Acts, 1999...."
This is an extremely difficult situation, since a mere one percent difference in the purity of material recovered would mean the difference between scrap and illegal waste.
For processors of scrap in China, it is a different issue.

With the Chinese government revoking import licenses at an unprecedented rate, many processors there are losing their licenses much faster than they could find a solution to their problems.
Some export-oriented suppliers in North America have thought of a few solutions. They have already started adding machinery to their downstream operations to process scrap further, reaching acceptable levels for the Chinese market. However, once they have surpassed the contamination "threshold," domestic and other foreign markets outside of China suddenly become more attractive.
Materials with higher recoveries open the door to other markets abroad, but those markets are rapidly getting saturated. For example, the CSPA reports that China imported 7.3 million tons of plastic scrap in 2016. According to Steve Wong, the CSPA's president, that is over half of the volume generated by exporting countries.
"Such a large volume is difficult to be absorbed by the remaining importing countries within such a short time," said Wong. "So a lot of this will inevitably end up in a landfill of the exporting country if no alternative solution is found soon."
Brokers and processors are also seriously considering "processing infrastructure investments," primarily in Southeast Asia and the U.S. If adequate processing can't be done in the country where the scrap is generated, other countries closer to China with less restrictive policies, are being explored as intermediary locations where scrap can be processed further and then re-exported to China. The Philippines, Malaysia, Vietnam and Thailand currently are at the top of this list.
Without doubt, a lot of businesses that deal directly and indirectly with the scrap industry are facing a critical situation. How quickly they can adapt to these recent changes in global markets for scrap will determine their long-term survival. It will be very interesting to look back in a year and try to monitor and evaluate the successes and failures we have witnessed in the different sectors of the recycling industry.
Undoubtedly, we will have a lot to learn in 2018.
Kamyar Lolavar Tehrani is Business Development Manager, Everison International Group Inc.