Richmond Steel Recycling launches redesigned website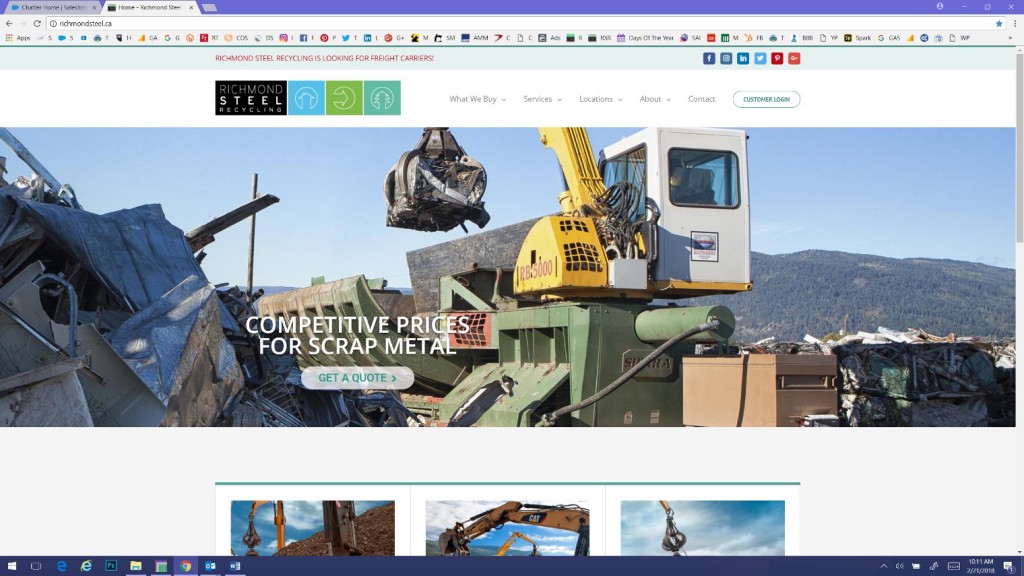 B.C. based Richmond Steel Recycling launched a redesigned website earlier this year. According to the company, which runs B.C.'s only auto shredder, located just outside of Vancouver, B.C., there are three major elements of their business that are highlighted on the updated site: scrap metal recycling, logistics and human resources.

"The purpose of the website is to engage with people from all walks of life," says Arian Wardak, marketing assistant at Richmond Steel. "We want visitors to get to know our business goals, learn about our core values and see how they can build a relationship with us, whether it's by selling scrap metal to us, providing transportation services, applying for one of our vacancies or simply learning about metal recycling."
Wardak says that their new interface is user friendly and can be accessed on any device, be it desktop or mobile, noting also that the site provides a list of items they buy as well as material not accepted, and includes a link to a customer portal so suppliers can check their scale tickets.