​Doosan's new DL280-5 wheel loader with optional guarding to be displayed at ISRI 2018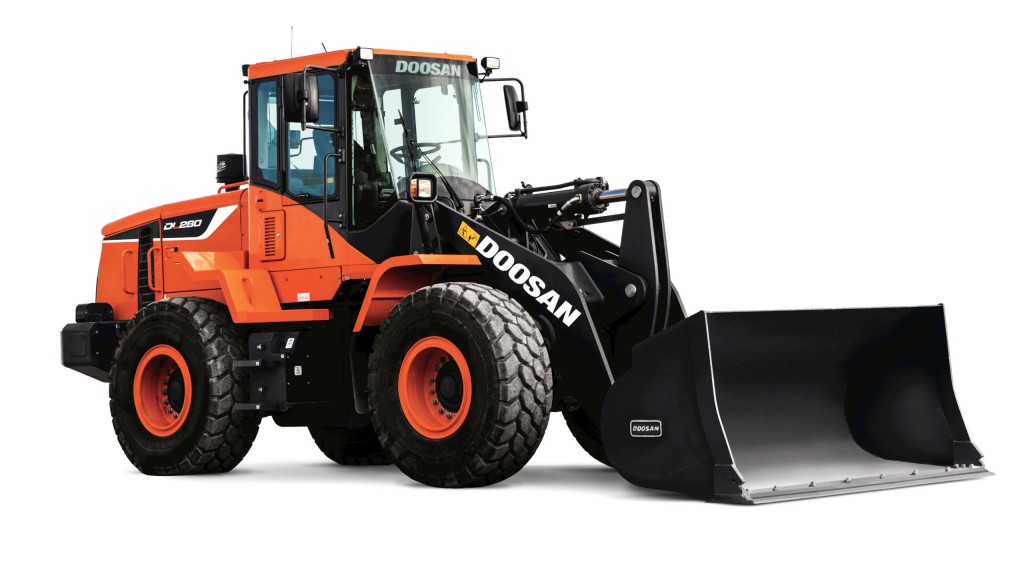 Doosan Infracore North America will display its new DL280-5 wheel loader with an optional guarding package at the 2018 Institute of Scrap Recycling Industries (ISRI) convention and exposition.
The ISRI convention and exposition is touted as the largest annual industry event in the recycling and scrap processing market segment. Companies, including Doosan, will display their equipment in the exhibit hall at Mandalay Bay in Las Vegas, Nevada, from April 16 through April 19, 2018.
The new Doosan DL280-5 is part of the popular category of 3 to 4 cubic yard wheel loaders. It provides operators with enhanced performance and comfort, as well as increased uptime protection. New wheel loader features include an optional wide fin radiator that provides better cooling with larger fin spacing and reduced clogging.
Heavy-duty axles deliver additional machine performance in harsh applications such as scrap and recycling. The heavy-duty axle allows owners to use solid tires to improve uptime in applications where pneumatic tires are susceptible to puncture.
Inside the DL280-5 wheel loader cab, an upgraded forward-neutral-reverse joystick is easier to activate and more ergonomic, improving operator comfort.
Doosan wheel loaders are designed for fast cycle times with variable displacement piston pumps that provide excellent speed, great control and multifunction operation. These features make Doosan wheel loaders an ideal machine for repetitive tasks at recycling centers.

Select Doosan wheel loaders, including the new DL280-5, can be equipped with an optional guarding package for working in harsh conditions - such as scrap processing, waste transfer stations, recycling and demolition - to help minimize machine downtime.
The dealer-installed wheel loader guarding package includes the following:
• Air-intake protection filter/screen
• Articulation area guards
• Axle seal guards
• Belly pan guards (front and rear)
• Boom cylinder hose and tube guards
• Bucket cylinder guards
• Center hinge guards
• Drive shaft guard
• Headlight and taillight guards
• Heavy-duty front frame cover plate
• Steer cylinder guards
• Under cab guards
• Valve stem guards
• Windshield guards
DL280-5 wheel loader specs:
• Horsepower (gross): 172 hp
• Operating weight: 24,262 lb.
• Bucket capacity: 3.7 cu. yd.
• Dump height: 9 ft. 2 in.
• Breakout force: 30,349 lbf.
Company info
Related products