TAV offers Ultra-High Frequency Eddy Current Separators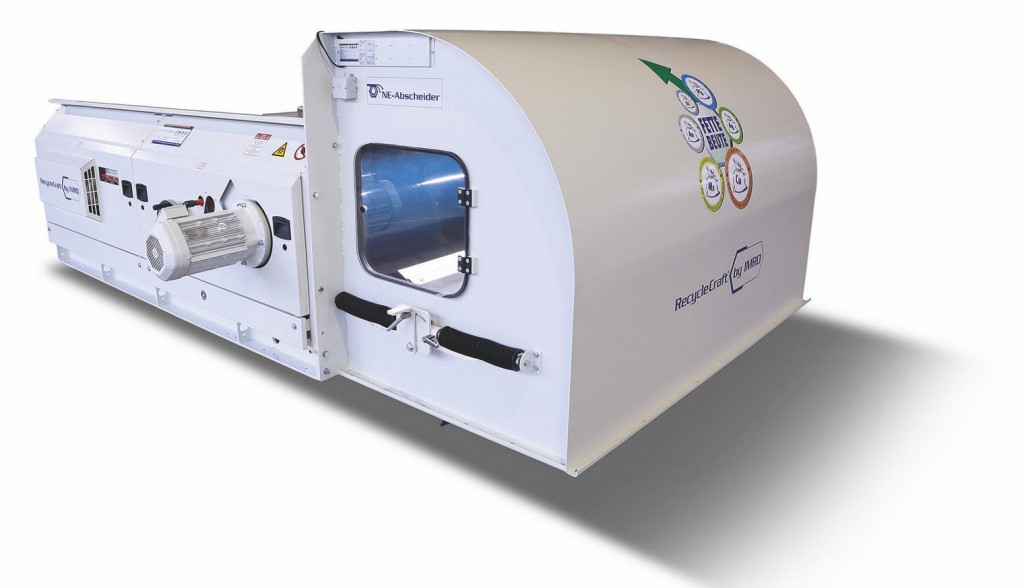 The new RCSX-E series ultra-high frequency eddy current separator from Germany-based manufacturer, IMRO, has been introduced to the North American market by TAV Holdings out of Atlanta, Georgia. This ECS technology is able to process up to 15 tph, ranging magnetic frequencies above 1,300-hertz, with rotors spinning at 4,000 rpm. According to TAV, the value of having this series in downstream processes is that the E series excels at separating nonferrous metals under 3mm (1/8"), a size range that is traditionally challenging for a High Frequency ECS to recover. With its patented adjustable pole system that can go from 0 to 20 degrees, the E series can handle all types of applications with extra fine material. IMRO's E series also provides a patented shell ring with lifting assistance to easily replace a shell when needed, plus with an electrically adjustable splitter, this eddy current provides an infinitely variable system for all applications. TAV is offering the E series in 3 different sizes: 40", 60" and 80" to match varying throughputs and budgets.

The E series eddy current has increased TAV's portfolio of products that currently include the groundbreaking-patented Dynamic Sensor Sorter, as well as the patented Deep Box Aspirator, and Fluidized Screening Technology. According to the company, hundreds of these units have been successfully installed throughout the world.
Company info
Related products