Genesis attachments for demolition, construction, utility, excavation and concrete grinding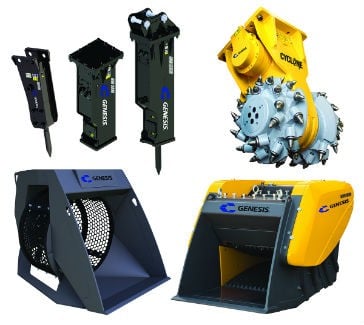 Genesis Attachments has introduced the Impact Tools Group, four families of products designed for the demolition, construction, utility, excavation and concrete grinding industries.

The Impact Tools Group includes the GHB Hydraulic Breaker, GCG Cyclone Grinder, GBS Bucket Screener and GBC Bucket Crusher.
Available in a complete range of models from 250 to 12,000 foot-pound impact energy classes, the GHB's features include an optimized power-to-weight ratio, speed and power that can be adjusted to match the material being broken, dry-fire protection and a unique hammer-mounted auto-lube system.
The GCG features design advancements over traditional grinders with a two-hose hydraulic system that eliminates the need for a case drain line and simplifies installation, and a soft start system and protective valving that protect the motor from over-pressure, over-heating and misuse.
The GBS provides a mobile and cost-effective solution for sizing natural rock and recycling material on site. The extra-large drum results in higher production, with individual replacement screens for pre-screening and final classification.
Unlike conventional crushers, the GBC has a unique, aggressive figure-eight crushing motion that produces high-quality cubical product, enabling the aggregate to be reused on site. Extra-large jaw plates provide optimal performance and longer life.
Company info
Related products
Related Articles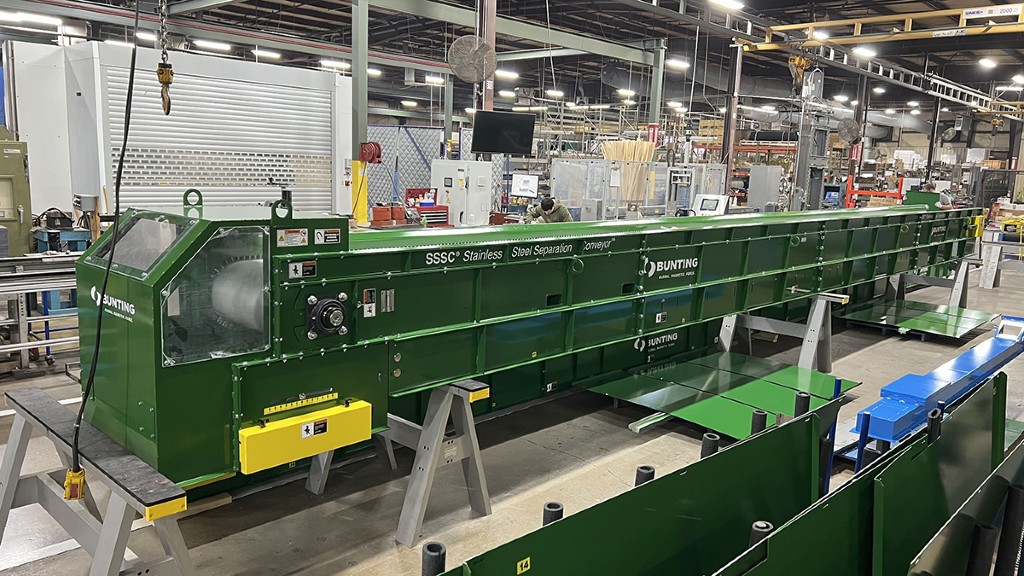 Bunting builds company's longest stainless steel separation conveyor for recycler in North Carolina