Metso unveils latest crushing and screening products at 2012 New Product Expo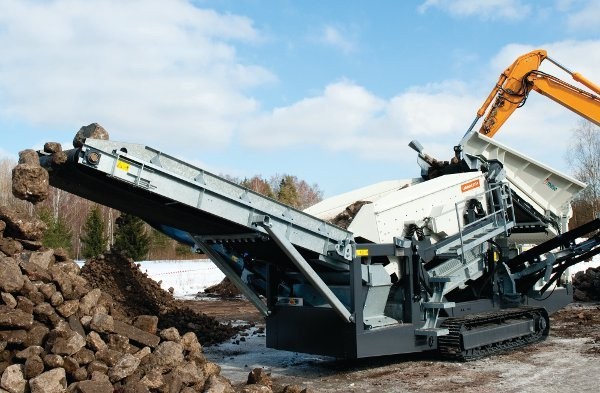 At the end of October, Metso distributors and customers from throughout North America converged on Columbia, South Carolina for Metso's 2012 New Product Expo. New Metso products unveiled included the HP3 cone crusher, C120 jaw crusher, Lokotrack ST2.4 mobile screen, CT3.2 mobile conveyor, LT106 jaw plant and the latest vibrating equipment. In addition to showing new products, Metso also re-introduced its GP cone crusher product line. Other Metso products featured included spare and wear parts, conveyor accessories, pumps and Trellex® screening media solutions.
Guests attended product presentations and viewed the new Metso equipment, including a large outdoor display of new and existing tracked machines. Metso product experts were on hand to share information, answer questions and speak about their specialties one on one.
The 2012 New Product Expo was held at Metso's regional distribution center in Columbia, which provides parts and support for Metso crushing and screening equipment throughout the Americas. Recent investments by Metso have expanded the Columbia facility to include production of the new range of vibrating products and an all-new slurry pump assembly line.
Adrian Quigg, Metso's Vice President, Distributor Sales, Americas, said, "We greatly appreciate the time our distributors and customers are taking to attend Metso's 2012 New Product Expo. This event helps us continue to build strong relationships and to share exciting information about our new products, and we always receive great feedback from our customers."