​SENNEBOGEN'S MAXCAB NOW OFFERS MORE COMFORT
Innovative material handling operator's station now bigger and better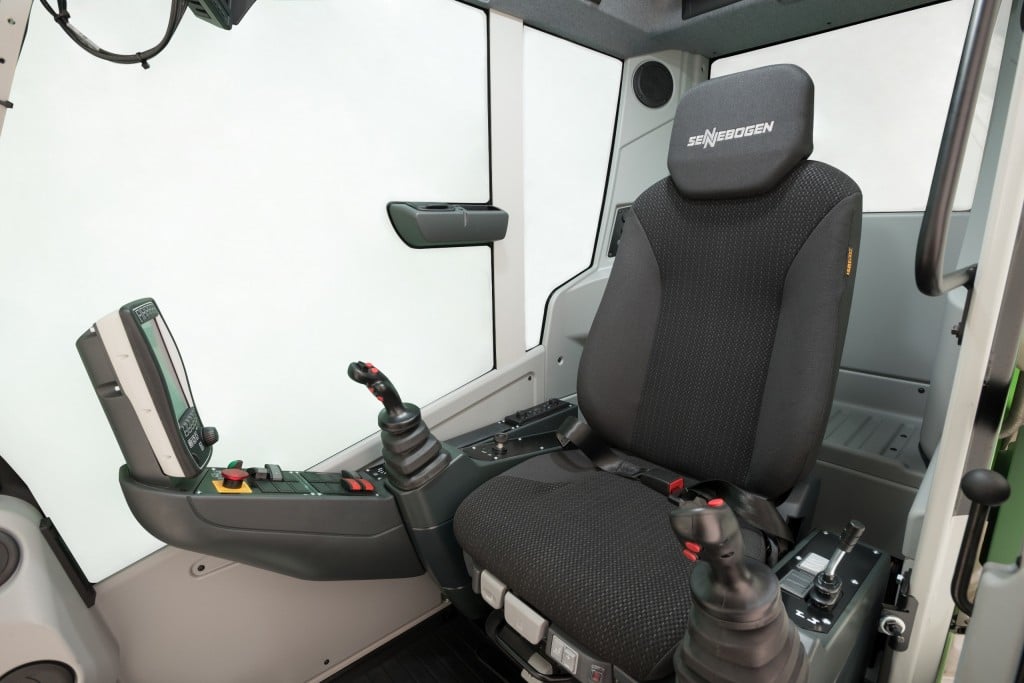 Standard on SENNEBOGEN machines, the updated version of the Maxcab is about 3" (70 mm) longer than the previous generation. The resulting cab expansion not only provides more space for the operator to work comfortably. It also offers additional room for an optional electric cooler behind the seat, as well as additional storage space for other necessities.

When SENNEBOGEN introduced the first generation of Maxcab in 2006, the company says it established a new benchmark in comfort, ergonomics and safety for the operators of material handlers and other lifting equipment, in waste and recycling, port, construction and other material handling applications. The innovative sliding door continues to provide convenient, safe access to the new Maxcab, but with an increased opening width for even easier access.
From the start, end-users and designers were involved in the development of the new Maxcab. The result is a smart design meeting all required specifications.
Throughout the new Maxcab's design and development process, SENNEBOGEN says they prioritized higher-quality solutions, including the most easy-to-understand, simple and intuitive operating elements.
Additional upgrades ensure comfort
The new and improved air conditioning system in the latest Maxcab features nine outlets for optimized air flow. Even with the fan on high, the air is blown at a pleasantly low speed via outlets that are strategically distributed around the cab. Helping to ensure a pleasant working environment, the Maxcab features a tiltable front windshield and a side window panel in the door that can be opened by the operator.
The windshield on the new Maxcab has been pulled right down to the floor optimizing the operator's view of the primary work area at the front of the machine. Together with large side window panels, the operator has an unobstructed panoramic view over the entire jobsite.

Charging outlets have been located behind the driver's seat and additional storage spaces in the interior keeps the area tidy but all items are within easy reach of the operator.
Additionally, the new cab's floormat is flush with the access opening, making the cab's floor safe to access and easy to clean. A permanent catwalk with a railing allows for safe access to the cab.
Creating ideal conditions for fatigue-free work, the consoles and the ergonomic hydraulic-over-hydraulic joysticks move with the standard climate-controlled seat. The work station can be individually adjusted to best suit the size and weight of every operator.
SENNEBOGEN machines continue to employ the most efficient, cost-effective operating technologies. Individual operating switches instead of electronics makes it easy and cost effective to troubleshoot and repair.
Related Articles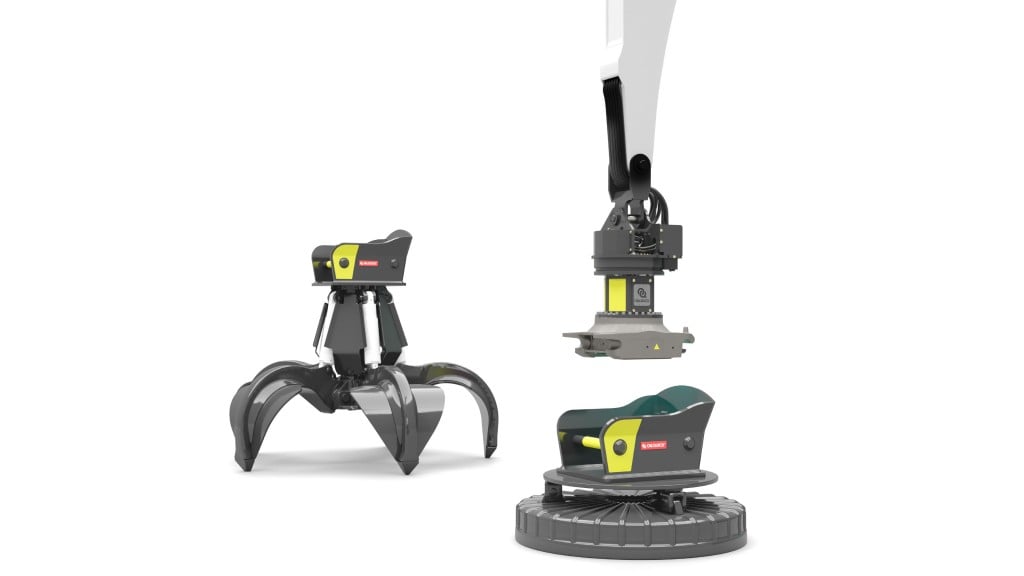 OilQuick adds its largest fully automatic quick coupler yet to product line