Grizzly container provides lockable, animal-proof storage for residential waste and recyclables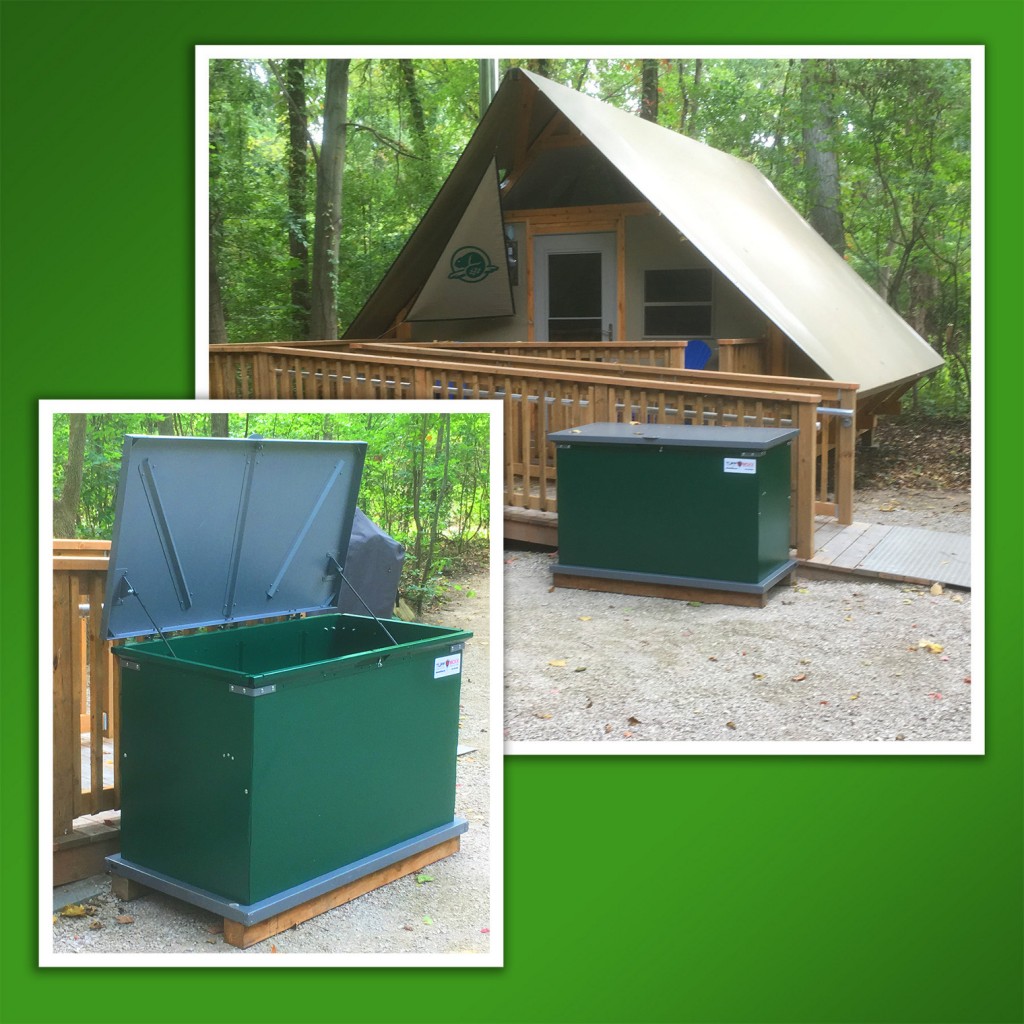 (Princeton, ON) - Paris Site Furnishings recently introduced the TuffBoxx Grizzly lockable, animal-resistant secure storage container, which is ideal for storage of waste and recyclables for rural residences, cottages, vacation homes, businesses and more. Constructed of galvanized steel for strength and rust resistance, this model container features 20-cubic foot capacity, gas shocks on all top lid access containers for safe and easy lid control with no pinched fingers. The lockable lid ensures security in all environments, and a textured powder coat paint finish provides aesthetics and durability.

At 51" wide x 27" deep and 33" high, there is ample space for up to 6 bags of waste. The Grizzly is suitable for curbside collection or for intermediate storage until waste can be taken to a municipal waste management center.
The Grizzly is the most popular of the TuffBoxx family of secure animal-resistant storage solutions. Each TuffBoxx design undergoes rigorous testing, including testing with grizzly and polar bears. The base Grizzly model will keep smaller critters such as racoons, squirrels and rats out and will provide resistance to small black bears. For Certified Bear Resistance, Bear Guard Brackets can be added.
TuffBoxx containers are made in a ready to assemble design, and can be shipped unassembled in boxes or assembled on a pallet. Units can alternatively be used to store sports and recreational equipment, or other equipment. All Paris Site Furnishings structures are manufactured in Princeton, Ontario. and available factory direct or through distributors and dealers throughout North America.
Paris Site Furnishings and Outdoor Fitness manufactures a broad range of aesthetically pleasing, comfortable, functional and durable site furnishings and containers. Their benches, waste and recycling receptacles, picnic tables, shade structures, planters, bollards, and bike racks, are available in varied materials including steel, hardwood, aluminum, and recycled plastic. In addition to standard products and designs, custom designs are available to suit any need. For further information, visit www.PEML.com.