Quick tips on how to safely operate forklifts in recycling facilities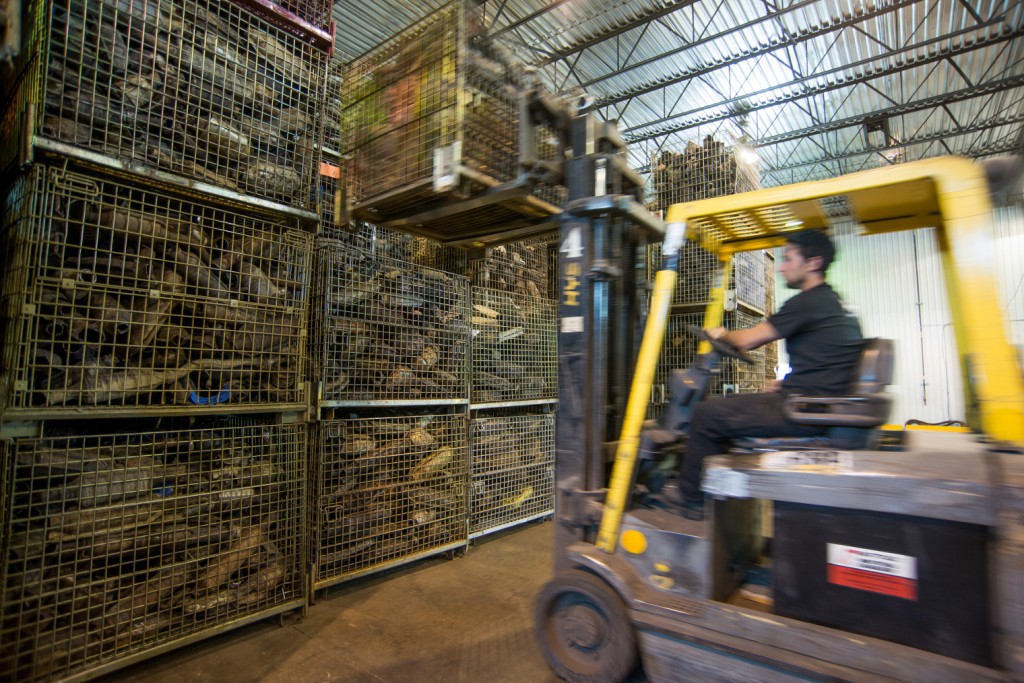 Recycling facilities use many different types of powered industrial trucks, more commonly known as forklifts and lift trucks, to move and lift materials. Each type of powered industrial truck brings its own hazards. To reduce these hazards employers must make sure that each operator has completed appropriate formal instruction and practical training.

Some quick tips include:
- The operator must keep a clear view of the travel path at all times
- Do not raise or lower the forks while the forklift is moving
- Do not handle loads that are heavier than the weight capacity of the forklift
- Use extreme caution on grades or ramps
- On grades, tilt the load back and raise it only as far as needed to clear the road surface
- Exit from a stand-up type forklift with rear entry access by stepping backward
Finally, always be aware of your surroundings. Workers who operate or work near forklifts may be struck or crushed by the machine or the load being handled.
These tips were first published in CARI's THE PROMPT VOLUME 9, No. 11, November 2017.