Applied Research Foundation reports now free to SWANA members one year after publication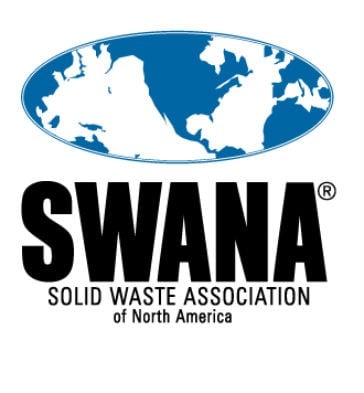 The Solid Waste Association of North America (SWANA) is now offering Applied Research Foundation (ARF) reports free of charge to SWANA members one year after publication.

ARF reports over one year old, previously offered for sale on SWANA's website, will now be available on SWANA's online forum, MySWANA, to all members with login credentials.
"Over the past 17 years, the SWANA Applied Research Foundation has published more than 40 reports addressing important research topics submitted and selected by its member organizations," said SWANA ARF Director Jeremy O'Brien, P.E. "The decision to offer the reports free of charge to SWANA members one year after their publication date provides a significant membership benefit that should increase both the impact and utilization of the ARF research."
ARF reports apply to multiple industry segments from disposal to recycling to waste-to-energy to collection, making them useful to a wide array of SWANA members and others. ARF's most recent report addresses growing industry concerns with the performance of prescribed landfill final cover systems installed one year after final waste placement, and documents the benefits of two alternatives to the conventional final cover systems prescribed in US EPA non-hazardous waste landfill regulations.
"As a solid waste professional, I can't think of a better way to support the advancement of the practice than by being a member of the Applied Research Foundation," said Andrew Quigley, Director of Environmental Management for Charleston County and current ARF subscriber. "Making ARF's reports more widely available will benefit the entire waste industry."
In the past year, SWANA has added numerous member benefits including increased safety resources, free student membership, Affinity Program, MentorMatch, and now free ARF reports, creating further value for SWANA's growing membership in the U.S. and Canada. To learn more about SWANA's Applied Research Foundation, click here.