NWRA hands out awards to innovative recycling leaders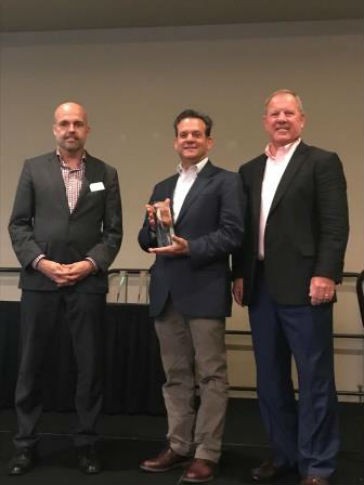 The National Waste & Recycling Association (NWRA) recognized innovators and leaders in its industry at the annual Executive Leadership Round Table (ELRT). Six awards were given to companies that have made substantial contributions to the American recycling through partnerships, public education, innovations in recycling equipment, and innovations in recycling facilities. Winners were selected by a panel of judges who are professionals in the waste and recycling industry as well as from other technology and education organizations.
"These awards honor the very best in the industry for excellence in educating the public and smart ways to recycle; creating innovative approaches to advance our work, constructing state of the art recycling facilities, and revolutionary partnerships that help protect the environment and increase collaboration with the recycling ecosystem," said NWRA President and CEO, Darrell Smith. "Our industry continues to make great strides in safety, engineering and community engagement, which not only helps to make us more effective but it also yields better results for the environment and the communities we serve."
The Sustainability Partnership Game Changer Award and the Construction and Demolition Debris Recycler of the Year Award went to SCS Engineers and the Dane County Solid Waste Division for its Rodefield Landfill Construction and Demolition (C&D) Recycling Facility. Dane County brought in SCS Engineers to assist with the design and engineering of its facility. The entire processing line is housed inside the structure in an effort to keep the facility and surrounding area clean. This minimizes wind-blown debris as well as dust.
The Best Recycling Public Education Program Award was shared by the City of North Point's Solid Waste Division for its outreach strategy and Recology San Francisco for its Educational Tour and Artist in Residence Program. The City of North Point launched it social media accounts in May 2015 and since then has used them, along with public events and direct marketing efforts, to keep residents informed of services offered by the Solid Waste Department, specifically the implementation of a new curbside recycling program.
Recology's Artist in Residence Program provides artists the opportunity to take what other have thrown away and repurpose it into a variety of artistic mediums such as sculpture, photography, painting, and many other forms.
The Innovator of the Year Award went to AMP Robotics. AMP was honored for its artificial intelligence (AI) and robotic sorting system that is already in multiple Material Recovery Facilities (MRFs). There is little to no retrofit costs and the robot can be installed within a weekend.
The Recycling Facility of the Year Award went to FCC Environmental Services and the City of Dallas. This award recognizes the facility that demonstrates leadership in key measurements, such as innovation, quantity of materials collected and/or processed, types of materials recovered, site improvements, or sustainability measures adopted. The facility began operating on January 1, 2017. In its first year of operation, the MRF will process around 80,000 tons in 2017 with a total capacity of 140,000 tons per year.
The Organics Recycler of the Year Award went to the City of Cedar Grove, in Washington State and Republic Service and the Alabama Coastal Foundation for their work together in the Oyster Shell Recycling Program. Cedar Grove was honored for the critical role it plays in Puget Sound's recycling infrastructure and sustainability efforts. Today, Cedar Grove diverts more than 350,000 tons of organic material from landfills annually.
"I congratulate all our winners on their outstanding achievements and contributions. It is important we recognize the good work our industry is doing to make our communities better," said Smith.
Related Articles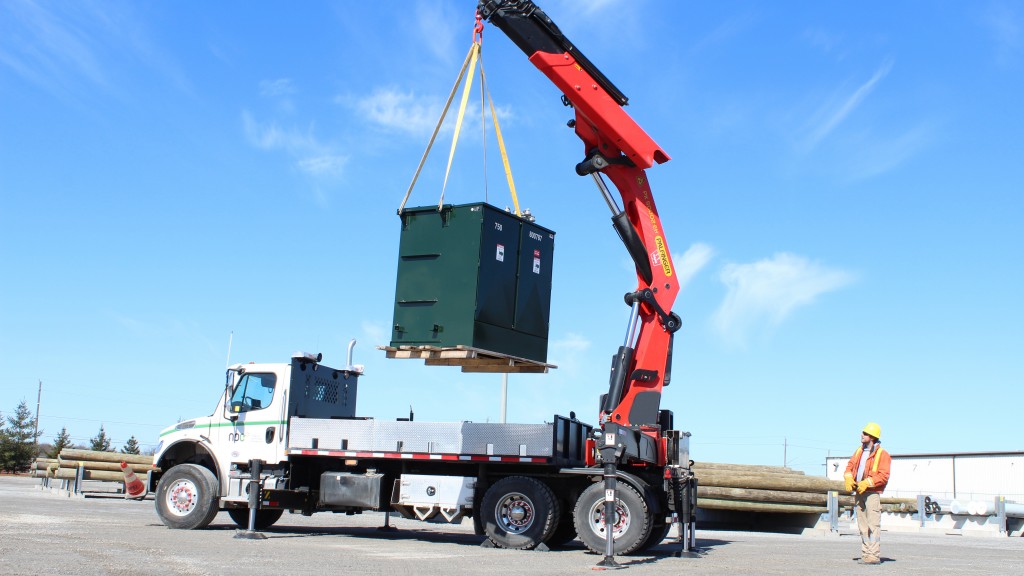 Palfinger appoints Ismael Daneluz as North American vice president of sales and service