Freightliner, Hendrickson partner on Cascadia forward tandem axle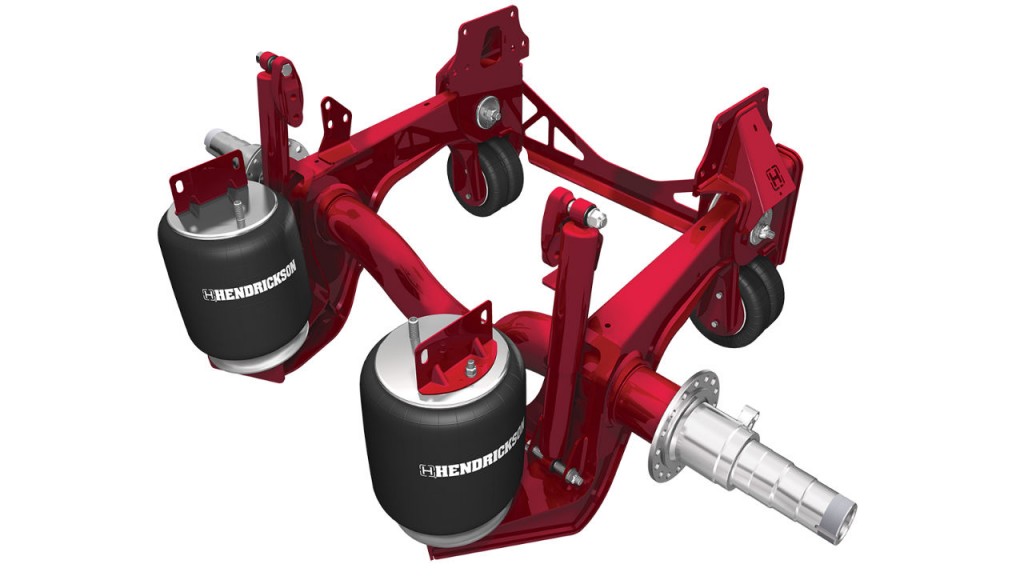 To help fleet customers optimize the movement of variable loads and expand its truck application offerings, Freightliner Trucks announced today it has partnered with Hendrickson to offer a Hendrickson OPTIMAAX 6x2 liftable forward tandem axle exclusive to the new Freightliner Cascadia.
The new OPTIMAAX design will help carriers with diminishing loads, like bulk haulers and delivery vehicles that may have empty back hauls after carrying items such as groceries, livestock, beverages and fuel.
Automated controls sense the load capacity and either lift or lower the axle without relying on the driver. This maximizes efficiency with a raised axle, enhancing traction and helping fleets that focus on weight reduction and want to optimize fuel efficiency. The OPTIMAAX 6x2 axle design is compatible with drum and air disc brakes, and the axle is fully welded, not bolted, offering additional strength and durability.
Additional benefits include:
A boost in fuel efficiency.
Weight reduction by 300 to 400 pounds over a comparable 6x4, allowing trucks to either carry additional weight or save fuel.
Gain in traction when backing under trailers in soft soil or low traction conditions.
Improved maneuverability when the lift axle is raised.
Money savings on tolls where lift axles are not charged if lifted.
"This partnership combines a leader in heavy-duty trucks with a leader in suspension technology," said Mike McHorse, manager, on-highway product marketing, Freightliner Trucks. "It's one example of how we listen to and focus on expanding our applications offerings to benefit our customers' businesses."
The Hendrickson OPTIMAAX axle will be available on the new Cascadia in the second quarter of 2018.
Company info
Related products