​Maria Piastre promoted to president of Metallix Refining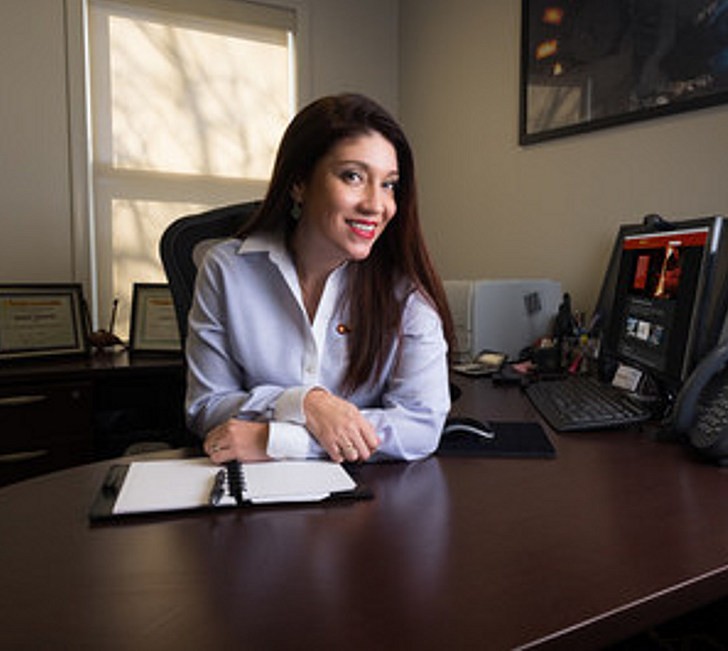 Metallix Refining, Inc., a leader and innovator in the precious metals recycling industry for nearly five decades, has announced the promotion of Maria Piastre to President, effective immediately.

"I am very proud of Maria. She is a skilled precious metal recycling executive and dedicated to Metallix," said Eric Leiner, owner of Metallix. "She has been essential to Metallix' growth and I am very confident that under her leadership, the company will continue to prosper well into the future."
As President, Mrs. Piastre will manage all day-to-day operations, executing the goals and needs of the company. Mrs. Piastre, 37, joined Metallix in 2006 as a buyer for Latin America, successfully opening up that market for the company. During the last 12 years she rose to several supervisory and management positions, assuming the role of Vice President in 2014. Mrs. Piastre received a Bachelor of Arts in Economics, magna cum laude, from Kean University. She serves on the board of the New York Metro Chapter of the International Precious Metals Institute (IPMI).
"I am grateful to Eric for his continued trust and confidence and am honored to accept this position," Piastre says. "I love Metallix and look forward to continually contributing to its success."
For nearly 50 years, Metallix Refining, Inc. has been a leader and innovator in the precious metals recycling industry. Metallix purchases, recycles, and refines gold, silver, platinum, palladium, and rhodium, serving businesses in a variety of industries around the globe. An ISO 9001:2015 certified company, Metallix ensures that scrap precious metals are processed carefully, with strict attention to environmental, health, and safety regulations. The company operates two processing and recycling facilities in North Carolina, with executive offices in both Florida and New Jersey.
Related Articles
Traditionally, waste management companies have operated using a simple "management of waste" approach to operating a MRF. Throughput targets and continuous operation (minimal downtime) were the main driving forces. The industry has changed however, and the focus moving forward is now on optimizing system performance and reliability, in conjunction with increasing recycling rates and a drive for a "greener" and more sustainable tomorrow.
When considering the addition of, or upgrade to, an "intelligent" MRF, for municipalities or private operators, the main factors should always be the client's (operator) current requirements, and evolving market needs, which include throughput, reliability, output quality, and adaptability. Equally important is a full understanding of what is really expected from any proposed system. Having an engaged and focused mindset for the project with the client from the beginning, will impact and drive the entire design process. This then impacts the overall project result, through to the productive, efficient, ongoing operation of the facility itself.