SWANA Submits Comments Expressing Concerns to World Trade Organization on China Waste Ban
Gives Background on U.S. Recycling, Addresses Scope and Timing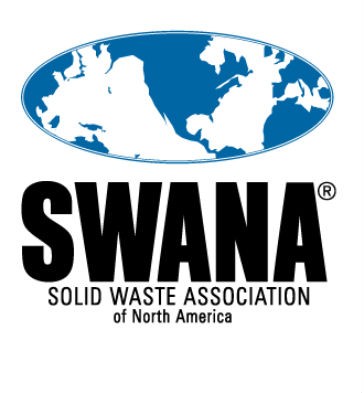 The Solid Waste Association of North America (SWANA)has submitted comments to the World Trade Organization in response to the July 18, 2017 notification from China on their intent to ban certain waste imports. SWANA's comments explain what effect the proposed ban on certain categories of recyclables could have on municipal recycling in the United States and Canada,requests further clarification on the terms of the ban, and offers technical assistance to the Chinese government on waste and recycling-related matters.
"China'sproposed import ban is a very important issue for SWANA members in the United States and Canada, and is a critical one for many of the communities they serve," said David Biderman, SWANA Executive Director & CEO. "We need to work with the Chinese government to develop a practical timeline for the proposed ban, while improving bale quality for material exported to China and other foreign markets."
SWANAlays out challenges the United States will likely face in adapting to the ban,discusses recycling on the state and local levels, and the lack of domesticrecycling infrastructure to process material currently being exported.
"Because single stream recycling has become the prominent method of recycling in North America it is imperative that the quality of the sorted recycled materials be as high as possible to avoid loads being rejected," said Rich Allen, President of SWANA. "Many Material Recovery Facilities are looking to upgrade their sorting systems to improve the quality of their bales along with better educating their residents on what can and more importantly cannot be recycled.The actual impacts on the Chinese Waste Ban are still being interpreted, but SWANA is keeping close tabs on the implications for our members and the industry."
SWANA supports the concerns previously filed by the International Scrap Recycling Institute (ISRI) and Waste Management, and suggests a clearly defined five year transition period for the ban in order to allow time for customers and suppliers in the United States and the global marketplace to adapt to the policy change.
"We appreciate SWANA joining with ISRI and others to raise concerns about China's import restrictions," said Robin Weiner, CEO of ISRI. "We look forward to working with SWANA to support the Chinese government's environmental protection goals."
To view SWANA's full comments concerning the China Waste Ban, click here.