Third annual Great American Can School Roundup launches on America Recycles Day
U.S. students to compete, collecting cans, to raise thousands for charities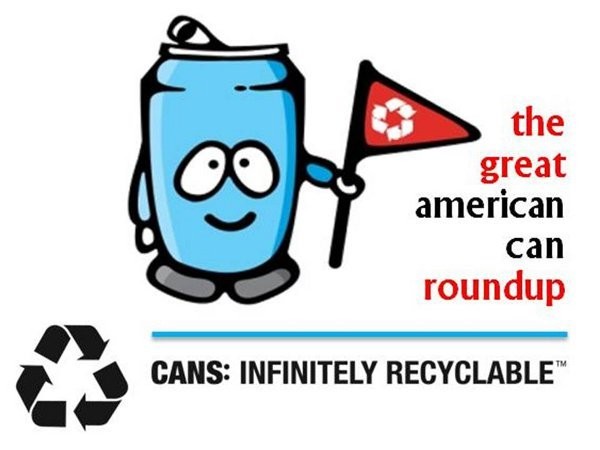 Hundreds of local schools around the U.S. are gearing up for the launch of a campaign to recycle millions of beverage cans in a nationwide effort to raise thousands of dollars for local charities.
The Can Manufacturers Institute (CMI), the trade association representing can makers and its suppliers, announced the launch of the Third Annual Great American Can Roundup School Challenge, which begins on Nov. 15 in honour of the national observance of America Recycles Day.
The Great American Can Roundup School Challenge is a competition that educates students about the importance and benefits of recycling cans. Participating schools are rated on a comparison between the pounds of cans recycled and the number of enrolled students. CMI awards $1,000 per state to the school recycling the most beverage cans per capita and an additional $5,000 to the national recycling champion school.
"The can is America's most recycled package. Each year, the United States recycles more than 61 billion aluminum cans," said CMI President Robert Budway. "We hope this campaign inspires school children to incorporate recycling into their daily lives and pass the message along to their family and friends."
Last year, more than 790 schools from all 50 states representing more than 66,000 students competed in the contest. Participating schools recycled more than 4.5 million aluminum beverage cans. The recycled cans, totaling more than 131,180 pounds, generated more than $65,500 for school activities and other uses.
In addition to the School Challenge, CMI is hosting the Scout Council Challenge and an Intra-Industry Challenge as part of the Great American Can Roundup. Scout Council Challenge winners will be announced on June 5, 2013, which is World Environment Day.
Launched in 2003, the Great American Can Roundup Intra-Industry Challenge encourages manufacturing facilities nationwide to partner with schools and local organizations to collect and recycle used beverage cans, with all proceeds going to a local charity of choice. It began in January 2012 and ran through Oct. 1, 2012. Last year, facilities collected and recycled more than 3 million cans, diverted more than 88,000 pounds of cans out of the waste stream and back into new products, and raised more than $75,000 for charities across the country. Since the program's inception, more than 290 million cans have been recycled.
CMI has set a goal of tripling the number of schools participating in the 2012-2013 Schools Challenge; schools interested in competing are encouraged to register at www.cancentral.com/roundup. The program ends on Earth Day, April 22, 2013.
The Can Manufacturers Institute (CMI) is the national trade association of the metal can manufacturing industry and its suppliers in the United States. The organization says the can industry accounts for the annual domestic production of approximately 124 billion food, beverage and other metal cans; which employs more than 28,000 people with plants in 33 states, Puerto Rico and American Samoa; and generates about $17.8 billion in direct economic activity. www.cancentral.com