SWANA Publishes New Composting Operations Safety Tips
Resources added to new "Five to Stay Alive" Landing Page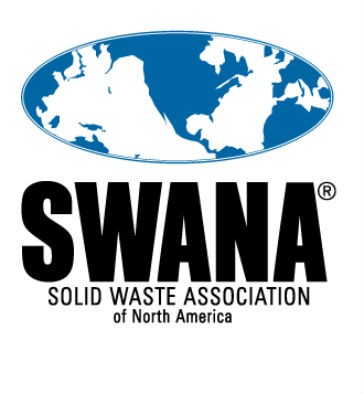 The Solid Waste Association of North America (SWANA) has release a new installment of its "Five to Stay Alive" series that features safety tips for composting operations employees. Like many aspects of solid waste management, composting operations involve physical labor, the use of heavy machinery, and a dynamic work environment. These factors offer the potential for serious injury or fatality if proper safety precautions are not followed.
The new composting safety tips developed for the "Five to Stay Alive" campaign provide flyers and posters that address some of the most common dangers found in this work environment. These resources are now available on a new landingpage developed to accommodate this rapidly growing safety campaign.
"There lease of these safety tips comes at an important time, as a growing number of state and local governments pursue food waste diversion programs, and yard waste diversion remains popular," said David Biderman, SWANA's Executive Director & CEO. "Composting is a leading disposal alternative for these materials, and it is essential for employers to provide useful safety training and information that ensure employees work safely."
With solid waste and recycling collection as the 5th most deadly job in the United States, and many serious injuries and accidents occurring in the processing and disposal of waste and recyclables, the need for practical safety information made available directly to workers is more important than ever.
Scott Gamble, Organic Waste & Composting Specialist at CH2M, worked with SWANA to help develop the new "Five to Stay Alive" installment. "In this industry, we focus a lot on training our compost operators and supervisors on the science of composting, process control and odor management, but safety is just as important, and is critical to running a sustainable facility," said Gamble.
Frank Franciosi, Executive Director at the US Composting Council, echoed these sentiments, "We must all think about safety first no matter the task. Work smarter and don't gamble with safety; your family and loved ones are counting on you."
"Five to Stay Alive" tips for composting operations are available for download here.