​AD REM introduces the "VULTURE", a new heavy media plant for Zorba and IBA separation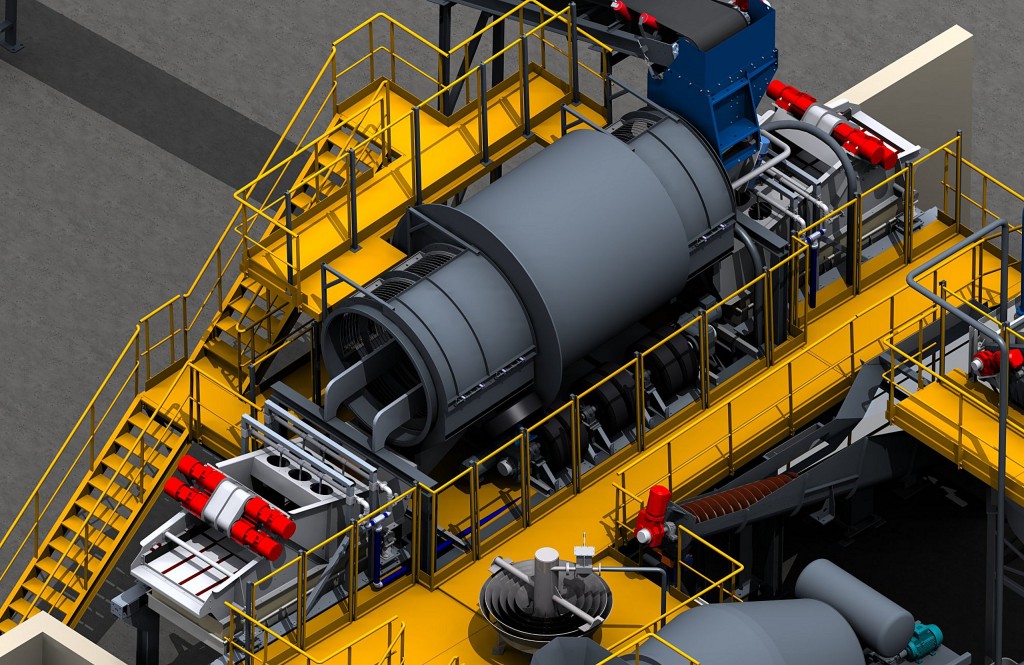 MENEN - BELGIUM - According to a study from WiseGuyReports, the global market for aluminum scrap will vastly expand over the next five years, with an expected annual growth rate of more than 7%. Zorba, which is a non-ferrous metal mix containing predominantly aluminum, is one of the major sources out of which it can be extracted. To facilitate the need for separating this type of waste stream, Ad Rem has developed the VULTURE, a compact and efficient installation for Zorba and IBA separation which is available in Europe and North America.

Separation technique
With the Ad Rem VULTURE, Zorba or IBA is separated by means of a flotation drum operating at a density of 3.0 kg/dm³ using Ferro Silicon (FeSi) as a medium. The aluminum floats and is ejected out the front of the drum. The sinks, consisting of heavy metals, are transported through the drum and evacuated at the back. The medium is drained from the material in baskets connected to the medium drum and the material is rinsed on vibratory screens. An internal water treatment system maintains a clean closed loop rinsing circuit. The system has a capacity from 10 to 40 tonnes per hour.
Improved technology with proven results
Already highly specialized in flotation technology, the Ad Rem design team focused on reducing the medium consumption, saving 5 kg of FeSi for every tonne of Zorba material as opposed to other flotation systems. This effectively enables recyclers to save more than $300.000 worth of FeSi annually for a 10 tonnes per hour system.
'By separating Zorba or IBA into aluminum and heavy metals we can create an added value of at least 75$ per tonne' says Brian Noppe, General Manager at Ad Rem. 'It also avoids sending Zorba to China, helping the environment and the local economy'.
Multiple traditional Ad Rem heavy media plants are in operation today throughout Europe. With their high efficiency, they have proven to be capable of producing a very high-grade aluminum concentrate requiring only a marginal operation cost. With the VULTURE Ad Rem is ready to tackle the ever increasing demand for clean aluminum scrap.