SWANA & CRRA Launch Joint Zero Waste Certification Course
After years of developing and testing, Zero Waste Principles & Practices is now available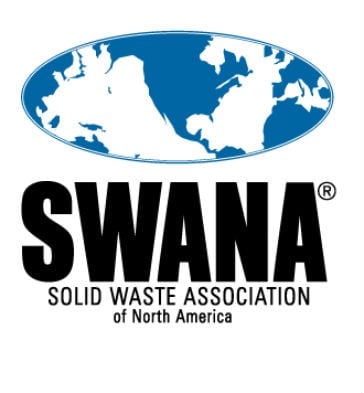 The Solid Waste Association of North America ) and the California Resource Recovery Association have announced the launch of their new Zero Waste Principles & Practices certification course, developed by the two organizations along with Kessler Consulting over the past two years.
This course will promote the integration of zero waste principles into existing management systems, practices, and policies, in order to move local systems toward developing and achieving community-specific Zero Waste goals. "The partnership between SWANA and CRRA reflects our commitment to managing resources and understanding that there are better ways to address resource management than disposal," said Sara Bixby, SWANA's Deputy Executive Director. "Our current recycling, composting, and education programs must be part of our future Zero Waste systems; the challenge is to rethink existing programs in the context of Zero Waste and to add elements that move us further toward these goals."
The Zero Waste Principles & Practices certification course will benefit municipal recycling and solid waste professionals, private and public sector policy makers, and sustainability advocates who are looking to write a Zero Waste plan or learn more about components to incorporate in their current program. "Early on, CRRA's Board recognized the importance of bringing a structured educational program to the non-profit, public, and private sector engaged in developing and bringing zero waste plans to reality," said Rob Hilton, CRRA's President. "CRRA's early certification program was successful in training hundreds of professionals, many of whom are now in Zero Waste careers. This partnership with SWANA allows us to reach and learn from thousands of our colleagues and industry partners across North America, and it is my sincere hope that this sharing and learning evolves the concepts of Zero Waste from a movement to an established industry."
The Zero Waste Principles & Practices certification course contains 10 modules covering areas of public policy, programs, technology, and measurement, with lessons that include collection options, managing organics, contracts, and financing.
"Kessler Consulting was honored to have been selected to prepare the Zero Waste Principles & Practices certification course," said Mitch Kessler, President of Kessler Consulting. "The collaborative effort among CRRA, SWANA and the KCI project team reflects a wide array of interests, expertise and passion for this topic and that carries through in the materials."

More from Industry News
Single-Ram and II-Ram High-Capacity Balers
At Machinex, we've been designing sorting systems for over 35 years, so we know how essential it is for MRF operators to have a baler they can trust and not worry about its operational reliability. This is why we design and manufacture reliable single-ram and II-ram high-capacity balers to specifically help optimize their operations.
Watch the video of our expert who presents the main features of Machinex balers delivering these important benefits:
Easy & accessible maintenance
Reduced maintenance & bale handling costs
Energy savings
Optimal bale density
For C&D recyclers, waste haulers, demolition contractors and landfills, there is a growing opportunity to profit from rethinking processes. Although every operation is different, by streamlining the front end of the C&D operation processes with purpose-built technologies, recyclers can tap into new end markets, accommodate higher material volumes, stay ahead of regulatory restrictions, increase recovery rates and add commodity revenue, while decreasing labor and other costs.
Download the new eBook to learn about:
Finding opportunities in the alternative to landfilling C&D
How facilities can increase their profits from C&D
Using the right C&D processing technology in the right locations