Tyalta restoration breathes new life into old trommel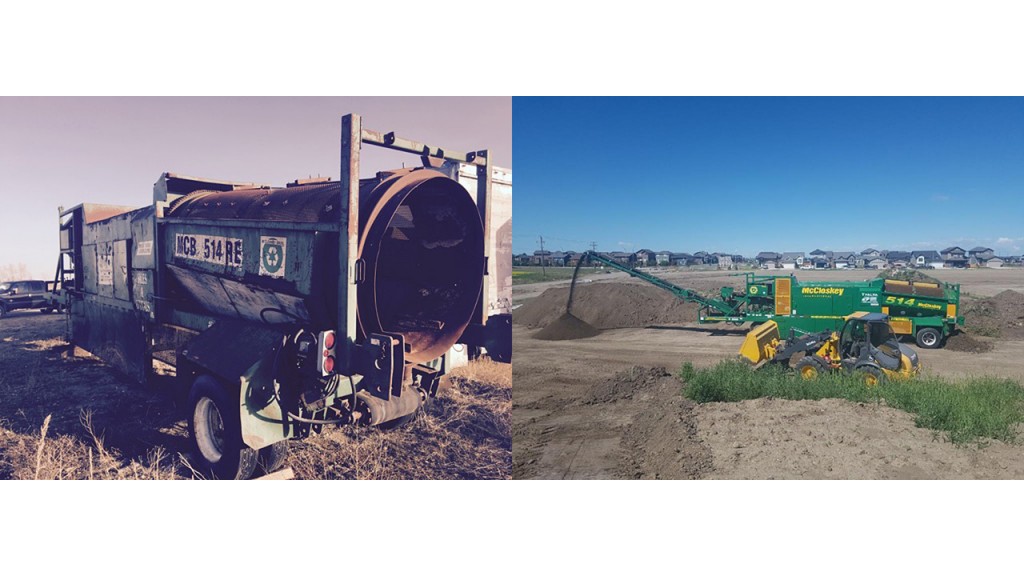 Canadian McCloskey dealer Tyalta Industries doesn't give up without a fight.
When a customer's McCloskey 514 trommel was so damaged on site it was considered a write-off, the Tyalta team went to work to see if they could bring it back to life. At almost 20 years old, repairing the trommel could challenge even the most well-stocked parts warehouse, but within 4 months it has been returned to peak performance.
According to Tyalta's President Craig Kergen "It's a McCloskey, it should be good for at least another 20 years."
Founded in 1995, Tyalta Industries is dedicated to bringing customers the very best in not only aggregate equipment, but also transportation needs, parts and service. They are the exclusive dealer for McCloskey International in Alberta, Saskatchewan and Manitoba.