MB crusher buckets key to projects ahead of the 2014 World Cup of soccer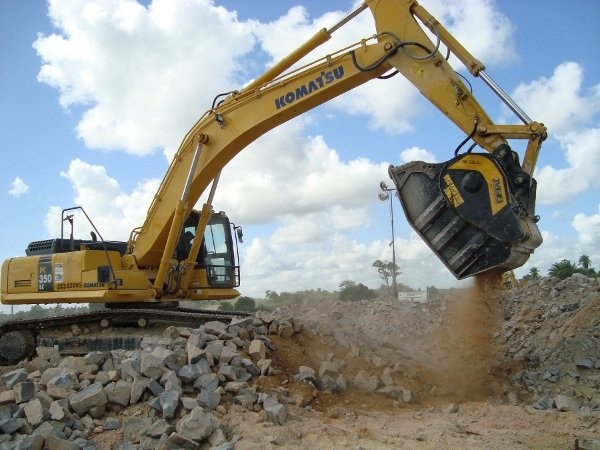 Thanks to a partnership between Brazil-based Grupo Monte Sinai Locação Ltd., MB's Crusher Buckets and Screening Buckets are being used for the construction of the Arena Pernambuco stadium, ahead of the 2014 World Cup of soccer to be held in Brazil. It all began in 2009 with initial contact between the Group owners, Abinael Manoel and Enoque Manoel De Souza, and MB Area Manager for Brazil, Carlotta Mettifogo.
"We purchased the first BF90.3 in May 2011 and used it for recycling demolished material at the "Atlantico Sul" shipyard in the Port of Suape (Pernambuco)," says De Souza. "We then took the MB Crusher Bucket to [another] site to crush inert material from the demolition of an old factory, and this material was subsequently reused at the same site."
The company is now using their MB crusher and screening buckets to re-use demolished and excavated materials on the Arena Pernambuco stadium site.
"We are really pleased with the purchase," the owners confirmed. "So much so that in January 2012 we bought another model from the range, the BF120.4, and then in March 2012, the Screening Bucket MBS-18, one of the company's newest products."
"With the MB Crusher Bucket, the great advantage has been that of saving on the cost of material: instead of buying it from third parties," said De Souza.
"We used material that came straight from the site, from the demolished construction or from the site ground itself. This has allowed us to make significant savings in terms of material, resources, our time and the time of the customer who commissioned the work. This show of significant savings has led to other commissions at the same sites, as well as conveying a sense of solid professionalism to our customers."
De Souza continues; "It is worth mentioning that we use the MB Crusher Bucket for an average of 10 hours a day, six days a week. On top of all this, no special maintenance is required, keeping costs low compared to mobile or fixed crushers."
Company info
Related products
Related Articles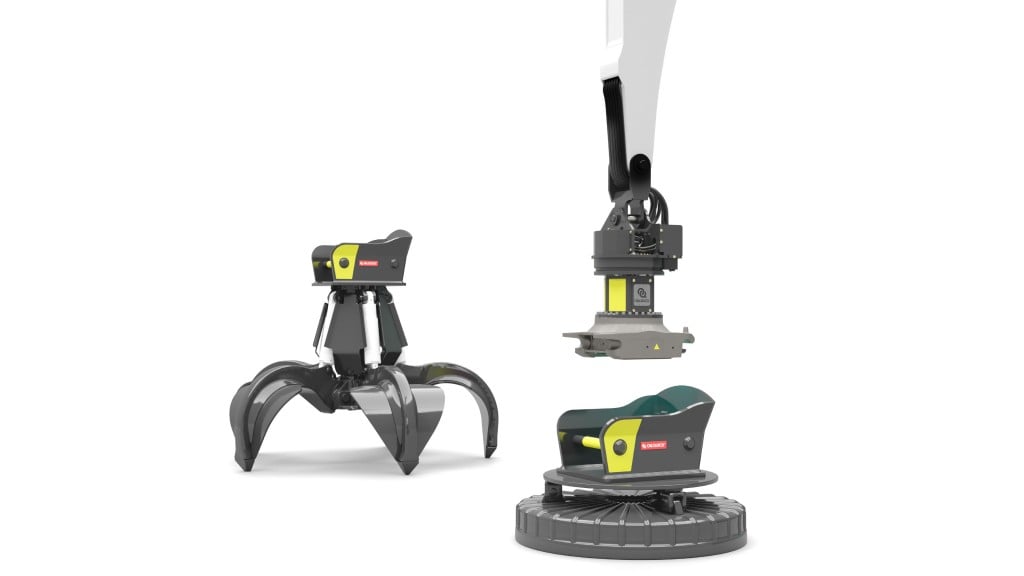 OilQuick adds its largest fully automatic quick coupler yet to product line