Recycling Cart Manufacturer Unveils Tilt Truck Line in HDPE Plastic
MODRoto Now Offers Entire Line of Tilt Trucks in HDPE as Standard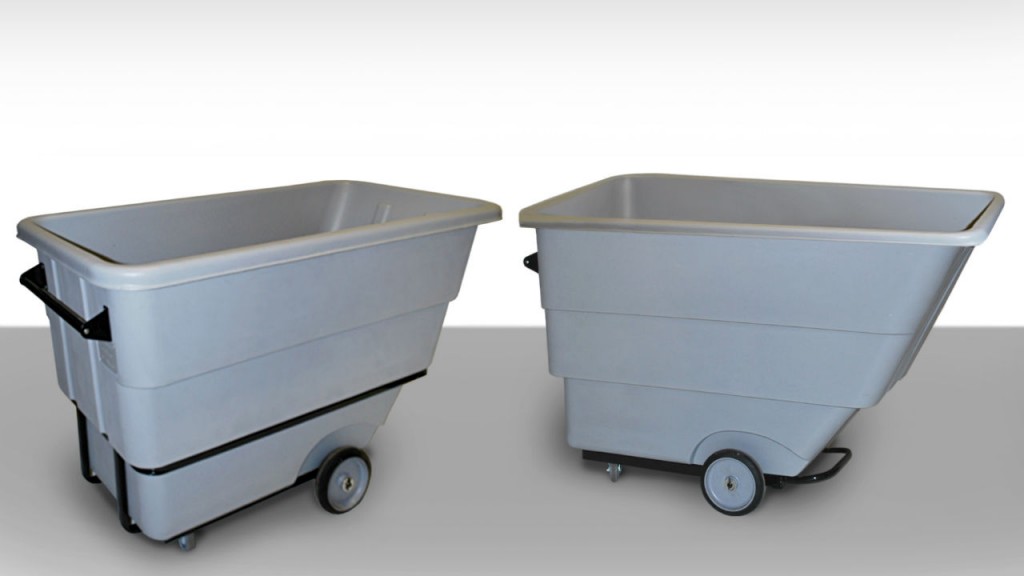 Recycling product manufacturer MODRoto, is now offering its entire line of tilt trucks in 100% virgin, high-density polyethylene (HDPE) plastic as standard at no extra charge. An upgrade versus tilt trucks molded from structural foam, blowmolded polypropylene and other plastic materials, the latest Poly-Trux(R) tilt trucks in HDPE are rotationally molded in a single leak-proof piece with sturdy, round corners and consistent wall thicknesses for structural strength and rigidity comparable to metal tilt trucks yet with resilience and flexibility to safely bounce back from sharp blows and heavy loads without cracking or distorting in shape.
Ideal for recycling and waste collection, picking and packing, and for a variety of facility maintenance and operations needs, the durable tilt trucks are available in a choice of 5/8 cu. yd., 1 cu. yd. and 1-1/2 cu. yd. capacities and accommodate payloads up to 2,200 lbs. The HDPE tilt trucks include a powder coated steel handle and powder coated steel support base all set atop dual, rigid, rear casters and dual, swiveling, front casters for easy rolling and dumping. A wide range of custom accessories are available such as a rotomolded, split lid; flexible dust cover; hinged, side access panel; drain holes and permanent, molded-in logos, graphics and tracking information.

Related Articles
Traditionally, waste management companies have operated using a simple "management of waste" approach to operating a MRF. Throughput targets and continuous operation (minimal downtime) were the main driving forces. The industry has changed however, and the focus moving forward is now on optimizing system performance and reliability, in conjunction with increasing recycling rates and a drive for a "greener" and more sustainable tomorrow.
When considering the addition of, or upgrade to, an "intelligent" MRF, for municipalities or private operators, the main factors should always be the client's (operator) current requirements, and evolving market needs, which include throughput, reliability, output quality, and adaptability. Equally important is a full understanding of what is really expected from any proposed system. Having an engaged and focused mindset for the project with the client from the beginning, will impact and drive the entire design process. This then impacts the overall project result, through to the productive, efficient, ongoing operation of the facility itself.