Deere & Company to acquire Wirtgen Group in $5-billion deal
German roadbuilding equipment manufacturer chose Deere to allow for continued innovation and growth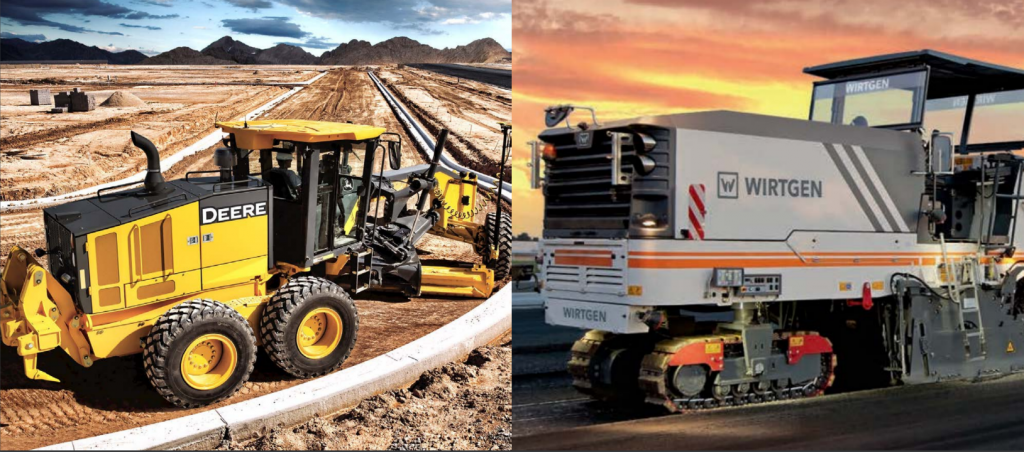 Two major players in the worldwide construction market will be joining forces after Deere & Company and the Wirtgen Group announced that Deere will acquire the German-based manufacturer of road construction equipment in an all-cash deal worth more than $5 billion US.
The agreement will include the Wirtgen Group's five premium brands - Wirtgen, Hamm, Vogele, Kleemann and Benninghoven - that have a presence across the entire road construction industry, including processing, mixing, paving, compaction and rehabilitation. Wirtgen Group, a private company, has more than 8,000 employees and sales in more than 100 countries through a network that includes both company-owned and independent dealers.
"The acquisition of the Wirtgen Group aligns with our long-term strategy to expand in both of John Deere's global growth businesses of agriculture and construction," said Samuel R. Allen, Deere & Company Chairman and Chief Executive Officer. "Wirtgen's superb reputation, strong customer relationships and demonstrated financial performance are attractive as we expand the reach of John Deere construction equipment to more customers, markets, and geographies."
"The Wirtgen Group strengthens Deere's strong position in the construction equipment industry, enhances our ability to serve customers across the globe and improves Deere's competitive position through the addition of market-leading products," said Max Guinn, president of Deere's construction and forestry division.
Deere, which has more than 56,000 employees worldwide and a total revenue in 2016 of $26.6 billion, was specifically chosen as the buyer for Wirtgen, company officials stated.
"The Wirtgen Group has a legacy of technology and innovation with market-leading products and a strong focus on the customer," said Stefan Wirtgen, managing partner. "As we looked to the future, we specifically chose Deere as the buyer because of our long-held respect for the organization and our full confidence that Deere is dedicated to the ongoing success of the Wirtgen Group and our employees worldwide."
Deere plans to maintain the Wirtgen Group's existing brands, management, manufacturing footprint, employees, and distribution network. The combined business is expected to benefit from sharing best practices in distribution, manufacturing and technology as well as in scale and efficiency of operations.
"Our company's strength and success comes from dedicated employees, who are focused on helping customers succeed in the road construction industry. We believe this transaction allows the company to be successful well into the future - independent of our family ownership," said Jürgen Wirtgen, managing partner at Wirtgen.
Deere made the move to strengthen its position in the road building market, which has grown faster than expected; with continuing demand in repairing aging infrastructure, road construction is likely to be an important part of the construction industry in the near future. The combination of the two businesses means that Deere now has a portfolio of equipment that stretches from the rock quarry through asphalt production to road construction and finishing.
"This transaction enhances our global distribution options in construction equipment and enhances our capabilities in emerging markets," said Guinn. "Spending on road construction and transportation projects has grown at a faster rate than the overall construction industry and tends to be less cyclical. There is recognition globally that infrastructure improvements must be a priority and roads and highways are among the most critical in need of repair and replacement."
The acquisition is subject to regulatory approvals, but is expected to be completed by the fourth quarter of 2017.