Scrap yard efficiency is a balancing act for new Sennebogen material handler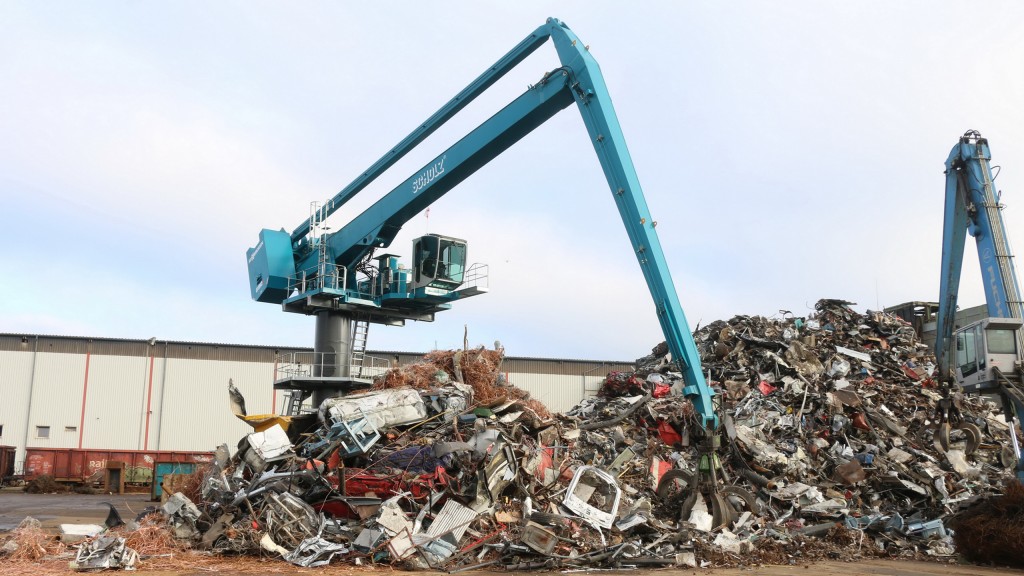 Scholz Recycling GmbH & Co. KG is not your grandfather's scrap yard. Having the most modern and efficient equipment is essential in an industry that now produces the world's leading recycled material. Every second ton of steel produced in the world today is made from recycled metal.
The addition of the new pedestal-mounted SENNEBOGEN 8130 EQ material handler is a leading example of the innovative efficiencies that keep the Scholz Recycling scrap yard one of the largest and most productive in all of Europe. Approximately 40,000 metric tons are handled per month at the modern facility.
The SENNEBOGEN 8130 EQ leverages a sophisticated balance principle which, when combined with the machine's electric drive, can save up to 75% in operating costs compared to traditional material handlers of similar size.
Incorporating the equilibrium principle, the 8130 EQ maintains perfect balance and puts all its energy into handling the load. To achieve moving 80-100 metric tons handled per hour the power is provided by a highly efficient, environmentally-friendly 175 hp (130 kW) electric motor.
Although already familiar with the equilibrium principle, Scholz Recycling officials admit they required additional reassurance before purchasing such a large-scale machine as the SENNEBOGEN 8130 EQ, which features an 89 ft. (27 m) boom equipped with an orange peel grapple.
"SENNEBOGEN finally convinced us with an overall concept. The decision was based on a detailed competitor analysis, visits to customers in Germany and Turkey, and finally a visit to the SENNEBOGEN production facility in Straubing, Germany," says Mike Sommer, Site Manager. "The sturdy design, a quick operating speed, high range, as well as good energy balance, were all important factors."
Operators give their thumbs-up
Working in a three-shift operation, the new SENNEBOGEN 8130 EQ loads 20,000 metric tons of scrap per month into a large stationary shear that serves as the centerpiece of the Scholz Recycling process. In spite of the high work demands, the comfort of the machine is second to none, reports its operators.
"Thanks to the electric motor, this machine has low vibrations and does not require a fuel stop. Additionally, the service intervals are longer than those of diesel machines," says operator Michael Chiemelski. "In short, the machine is simply more reliable to run and I am able to fully focus on my work."
For the SENNEBOGEN 8130 EQ operators, an optimal view of the work area from the cab is enhanced by the onboard cameras and comprehensive LED lighting system package, notes Sommer.
Related Articles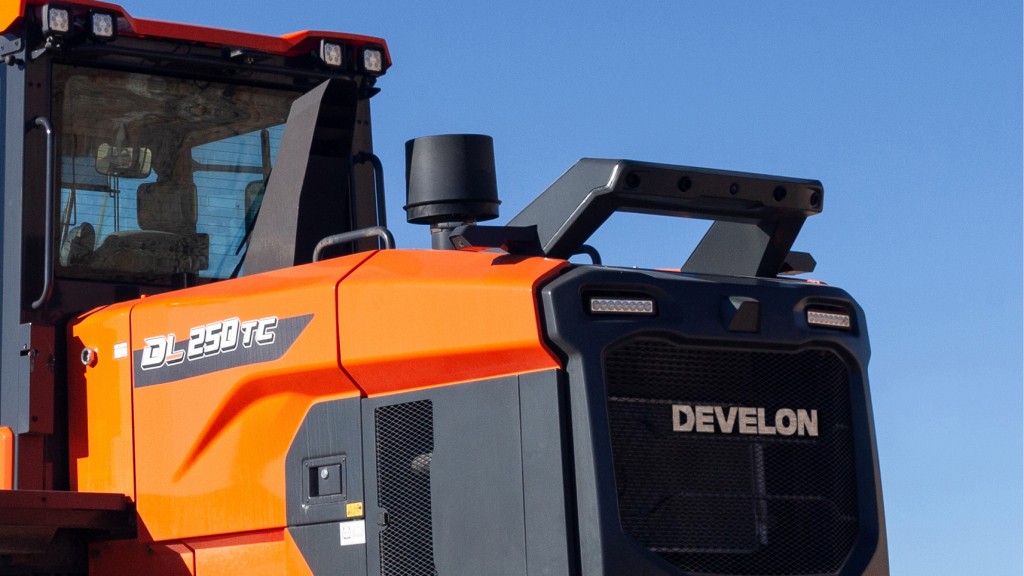 Transparent Bucket, other technology standard on DEVELON next-generation wheel loaders