Carpet America Recovery Effort: 2016 Annual Report Released
2016 challenging year for carpet recycling in terms of marketplace activity and demand for fiber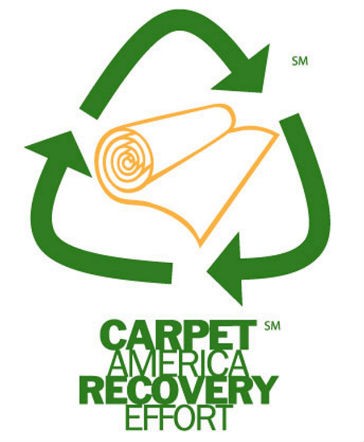 The Annual Report, released this month by the Carpet America Recovery Effort, reports that CARE members diverted more than 488 million pounds of carpet from U.S. landfills in 2016, down nearly 6% from 2015. Of the carpet diverted to recycling, 167 million lbs. were recycled into carpet and other consumer products, 174 million lbs. were sent back to the landfill, and 144 million lbs. were sent to waste-to-energy and cement kilns.

2016 was a challenging year for CARE in terms of marketplace activity and demand for various fiber types. "Data shows the carpet recycling industry is under mounting stress. Until oil returns to greater than $70 per barrel, we see continuing turbulent times ahead", said CARE's Executive Director Dr. Robert Peoples.
CARE continues to refine its survey methodology. It began using a mass balance approach in 2013. This methodology focuses material flows by examining inputs and outputs in each step of the recycling process.
72% of recycled post-consumer carpet is manufactured into plastics. This category has grown over the past few years. The amount of material recycled in carpet fiber dropped 10 percentage points, from 13% to 3%. Carpet backing remained constant at 8% of end products manufactured. 11% of recycled post-consumer carpet pounds that were recycled went into new carpet. This is considered a true cradle-to-cradle process.
Carpet recycling employed 1,215 people in 2016. This is a decrease of 80 people or 6% versus the jobs reported in 2015.
Results from 2016 were presented at the 15th annual CARE Conference by Dr. Robert Peopes. The event was held May 10-11 at the Hyatt Regency in Indianapolis, Indiana.
To date, CARE members have kept over 4.6 billion pounds of waste carpet out of landfills since CARE was founded in 2002.
Carpet America Recovery Effort (CARE) is a voluntary, non-profit organization dedicated to increasing the landfill diversion, reuse and recycling of waste carpet, through market-based solutions that benefit the economy as well as the environment.

Since 2002, CARE has diverted more than 4.6 billion pounds of carpet from landfills in the United States and promoted the use and development of products containing materials derived from carpet. CARE members include independent carpet recyclers, carpet manufacturers, dealers, retailers and suppliers and non-governmental organizations. For more information about CARE, visit www.carpetrecovery.org.
More from Industry News
Single-Ram and II-Ram High-Capacity Balers
At Machinex, we've been designing sorting systems for over 35 years, so we know how essential it is for MRF operators to have a baler they can trust and not worry about its operational reliability. This is why we design and manufacture reliable single-ram and II-ram high-capacity balers to specifically help optimize their operations.
Watch the video of our expert who presents the main features of Machinex balers delivering these important benefits:
Easy & accessible maintenance
Reduced maintenance & bale handling costs
Energy savings
Optimal bale density
For C&D recyclers, waste haulers, demolition contractors and landfills, there is a growing opportunity to profit from rethinking processes. Although every operation is different, by streamlining the front end of the C&D operation processes with purpose-built technologies, recyclers can tap into new end markets, accommodate higher material volumes, stay ahead of regulatory restrictions, increase recovery rates and add commodity revenue, while decreasing labor and other costs.
Download the new eBook to learn about:
Finding opportunities in the alternative to landfilling C&D
How facilities can increase their profits from C&D
Using the right C&D processing technology in the right locations