​Total Metal Recovery inaugurates eco-friendly metal recycling plant
TMR unveils North America's latest high-tech plant in Laval, adding 70 new jobs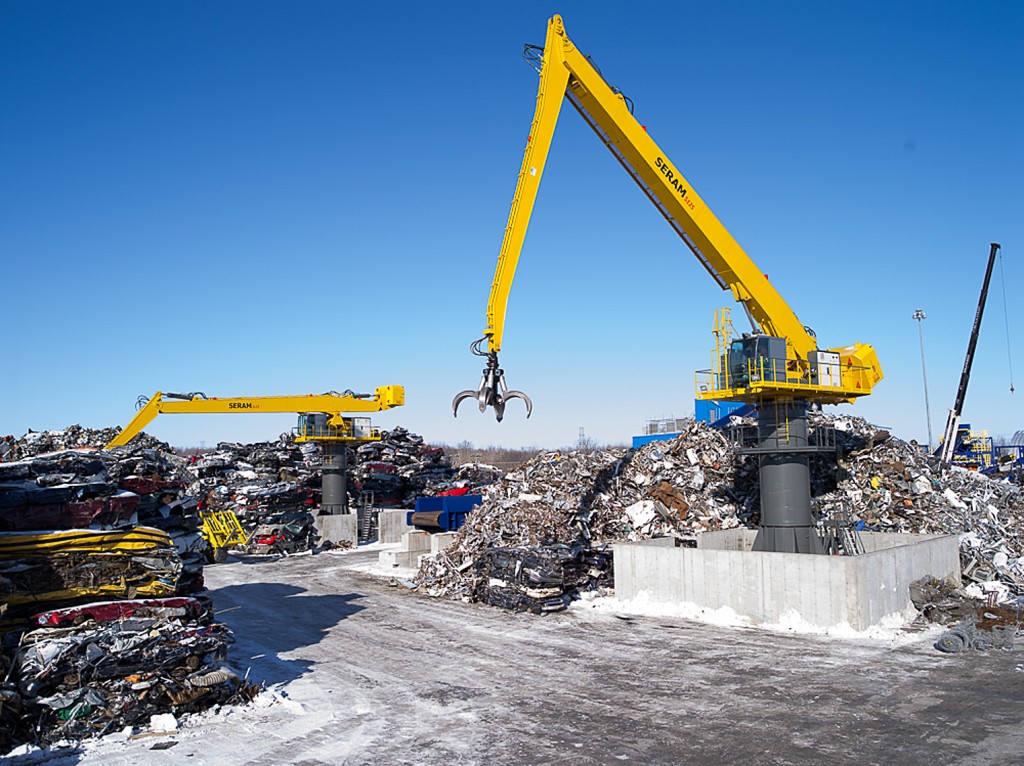 Total Metal Recovery (TMR) Inc., a Quebec company known for its metal recovery and recycling expertise, has inaugurated its metal recycling plant in Laval's new Industrial Park 25-440. The inauguration ceremony, April 10, was held in the presence of Francine Charbonneau, Quebec Minister responsible for Seniors and Anti-Bullying and Minister responsible for the Laval region, Laval Mayor Marc Demers, and many dignitaries.

"We are proud to inaugurate today the most modern and eco-friendly metal recycling plant in North America," said Jean-Guy Hamelin, President and CEO of Total Metal Recovery (TMR) Inc. "It is already a benchmark in the industry and our processes meet the most stringent environmental standards. Moreover, we expect it will result in a 497.3-tonne reduction in greenhouse gas emissions per year.
"I would like to thank the Government of Quebec which, with its financial assistance of $621,604, funded nearly 25% of the acquisition of two cranes operating on electricity rather than on diesel, which is the industry norm. The acquisition of these two cranes will enable us to reduce greenhouse gas emissions by nearly 500 tonnes annually."
The TMR plant was built with the backing of a group of private Canadian and European investors who have put in place an innovative project in metal recycling. It will create 70 new jobs. The facilities are built on a 777,000 square-foot lot in the heart of Industrial Park 25-440 and include four main buildings along with some of the world's most efficient recycling equipment.
The new metal sorting centre in Laval can receive and process up to 50,000 tonnes of scrap metal per month for recycling and reuse. This includes auto bodies, electrical appliances and a wide variety of industrial metal scrap. The latest generation of metal sorting equipment allows even very small pieces of metal to be recovered and sorted as ferrous or non-ferrous metals (such as aluminum and copper). Recycled products are shipped to foundries and steel mills around the world. Visit www.totalmetalr.com.