Recycling Product News: 25 years and running strong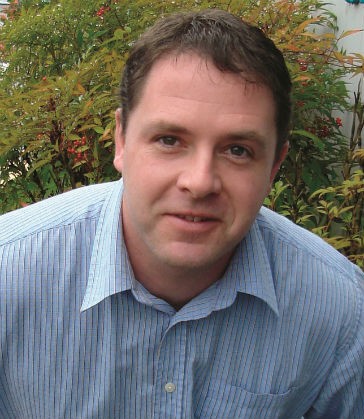 Recycling Product News magazine was first published in 1993 as the third title from Baum Publications. The company, founded in 1986 in Vancouver, B.C. by Engelbert Baum and editor Len Webster, began with the launch of Canadian Heavy Equipment Guide (now in its 31st year as Heavy Equipment Guide).
The concept for Recycling Product News in the beginning was that it would be the middle ground between Baum's two first titles. Canadian Heavy Equipment Guide was, and remains, focused on the construction equipment industry. Canadian Environmental Protection magazine, published for close to two decades, was focused on the emerging environmental technologies industry of the time. It is this link between heavy industry and environmentalism that makes the business of recycling and waste management so interesting and dynamic. Indeed, our industry has become integral to the mantra of sustainability and environmental responsibility, which is central to success in all industries today.

Part of our 25th anniversary celebration this year involves a complete makeover. Our January/February 2017 issue is our first produced as a magazine size – and we have a brand new look. Our focus on the equipment, technologies and applications that drive this industry continues, while at the same time, we've increased our coverage of the individuals and innovative companies who make it all happen. They are the collectors, haulers, processors and traders of recovered materials, the recyclers, the composters, the contractors, along with the associations, academics and other advocates for change, who ensure our industry remains current and up to speed with a constantly changing world.

As we have every year for more than two decades, we look forward to seeing many of our readers and industry partners, along with old friends and new faces, at major upcoming industry events including ISRI, Waste Expo, CARI, as well as the Canadian Waste & Recycling Expo in November, along with the many regional shows and events we attend in Canada year-long.

After more than 16 years at the helm of Recycling Product News, and close to 20 years with Baum Publications in total, I feel fortunate to have seen an industry mature before my eyes. The hard working, dedicated people, companies and associations that drive the evolution of recycling and waste management are truly inspiring. Having met, talked with, written about and corresponded with so many of you, including many whom I can truly call friends, all while having the opportunity to watch our industry grow and develop the way it has, is certainly the highlight of this editor's tenure with Recycling Product News. I look forward to many more years, and relish the opportunity to continue our contribution to this dynamic industry. Please send us feedback and comments about our publication and online coverage any time. We would love to hear from you.